Jaeger-LeCoultre: Nicholas Hoult stars in short film The Turning Point
By: Zaneta Cheng
December 7, 2021
Not one to take the easy way out, British actor Nicholas Hoult has challenged himself with a variety of roles throughout his career. Now preparing to star in new action-comedy Renfield, he speaks to #legend about why it's important to keep pushing and how his short film with Jaeger-LeCoultre speaks to this philosophy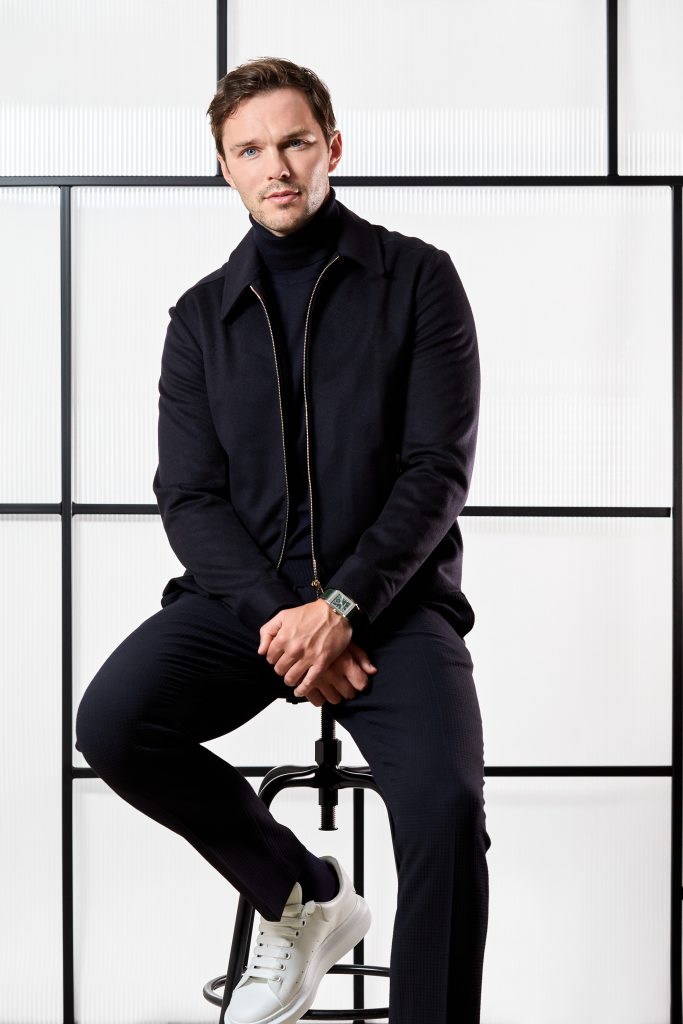 It's been a long day for Nicholas Hoult. The actor is fresh off of stunt training in preparation for his new film Renfield, where he will be starring as the titular character – Dracula's notorious henchman. A key figure in Bram Stoker's 1897 novel Dracula, R .M. Renfield was an inmate at a lunatic asylum who lived under delusions that eating live creatures would help him achieve immortality.
Universal Pictures' monster movie, an action-comedy remake exploring the relationship between Dracula and Renfield, will see Hoult embody an unhinged character. But unhinged characters are no strangers to Hoult, who has had a successful run playing Peter the Great in Hulu comedy series The Great, in which he portrays the befuddled, violent and sex-addicted Russian ruler with nuance, lending the otherwise joke of a ruler some empathy.
These are but two tough characters in a line of challenging roles that Hoult has undertaken throughout his now two-decade-long career. So it's perhaps a no-brainer that Jaeger-LeCoultre reached out to Hoult to film The Turning Point, a short film that follows the actor through audition to performance and explores how each moment and each decision takes him from the now to what he can become.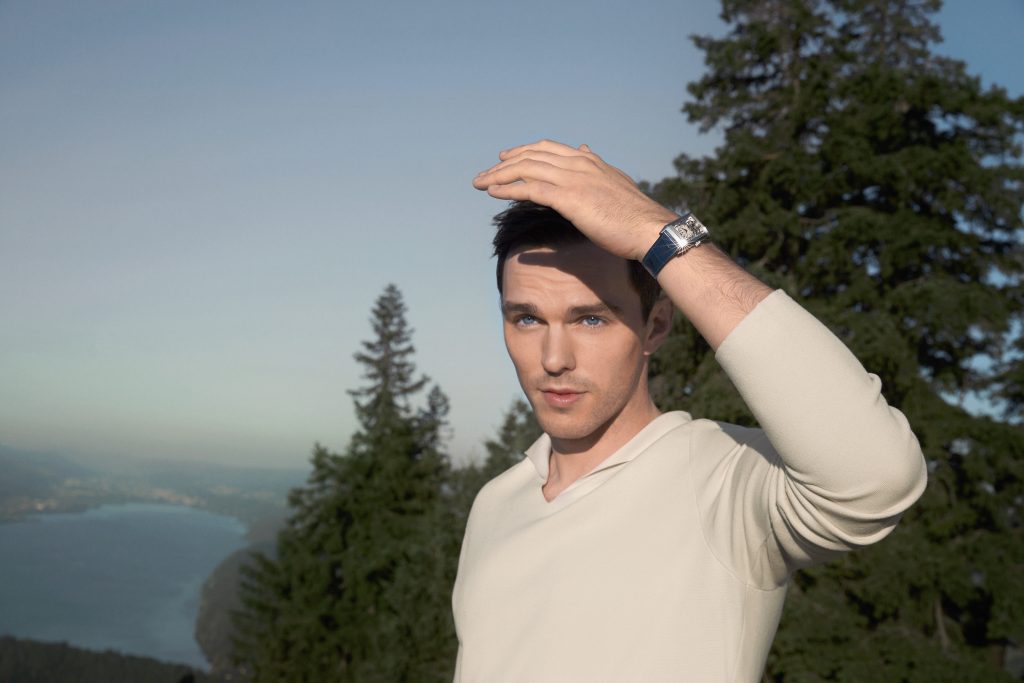 Based on your career trajectory and project choices, you've always taken on pretty challenging roles, from About a Boy when you sang without training to a sex scene in Skins. What drives you to continually challenge and push yourself?
I think sometimes when things are scarier, when things could potentially go wrong, or when characters might not make sense to some – those are the things that I kind of enjoy tackling. Because you go in knowing that things don't always work but when they do, you end up with something more original or fresh or different from what's been done before. I don't think creating within a safe zone is necessarily the best place to be so I try to push myself and challenge myself because that might be when I create better characters or films or shows or whatever it might be. Also, it'd just be boring for me if I was doing the same thing over and over again as much as it would be for anybody watching in the audience as well. They'd get tired of me very quickly.
You've said before that you found acting to be a deeply embarrassing thing for you, that you had to sort of get over it every time with a role. Does that apply now that you have 20 years of acting experience under your belt?
No, it's still, I think, deeply embarrassing but also fun once you learn to let go. And I think that's something that as I get older, I care less about failing and making a fool of myself. I think that's something that sets in particularly when you're first playing a character, before you get used o the rhythms of what makes that character work and understand what you're doing to push the boundaries of that and try different things. I think that's when it's ridiculous and silly and you've got to enjoy that as well and understand that that's going to happen, and that failure is a part of it. The good thing about it is hopefully most of the time the people you're working with have made an environment where you feel confident and not letting it then hinder you or hold back from trying again.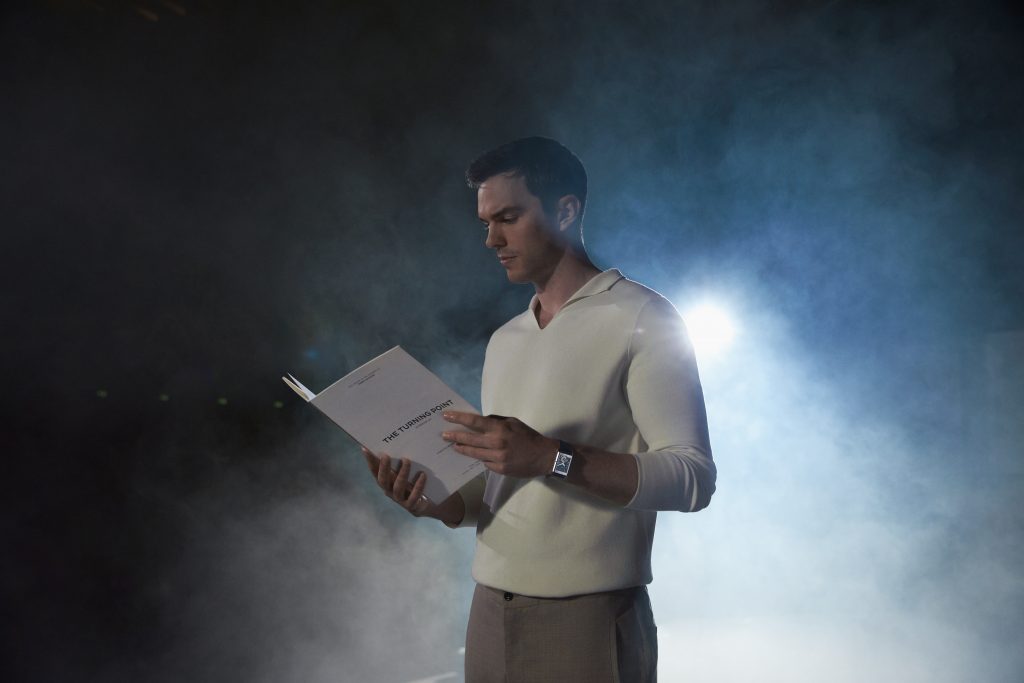 "I think sometimes when things are scarier, when things could potentially go wrong, or when characters might not make sense to some – those are the things that I kind of enjoy tackling"

Nicholas Hoult
Did you ever encounter a character where it was harder to connect?
You mentioned Skins earlier on. When I auditioned for it, I was 15 or 16. I think the role of Sid was the one I felt more connected with on the page, or closer to in terms of what I felt I could perform. So when they said they wanted me to audition for the Tony character, I was kind of surprised. That was a challenge for me to try and get into a different headspace where I could perceive myself being that character and make it believable enough in my mind to then inhabit it and play it.
I think that's the thing with lots of characters – when you read them on the page, sometimes you connect instantly and can find a connection that opens the character up to you and makes them accessible. But on the other hand, there's also the set of characters that you read and you just don't see yourself inhabiting them in a way that's beneficial for the story.
Then how do you get your headspace into a character you don't connect with?
It takes time and just trying to understand them. On The Great, Peter is someone who has lots of terrible qualities that are irredeemable in many ways, but once you dig deeper you start to understand perhaps what it was in his childhood or from his parents that he's taken forward, or what's been bestowed upon him through becoming Emperor of Russia and how that's affected him or stunted his growth as a human. So there are things that you kind of try and figure out. And then the really key thing is if the writing is good, then a lot of the work is done for you because it's there on the page and you just play what it is.
Does this figuring out process take long?
You know what, I think there's always a feeling I have at the end of a film where I look back and think, with all the information and knowledge that I have, if we started again fresh tomorrow, I'd be able to do a better job.
In Turning Point, the film that I made with Jaeger-LeCoultre, the thing that resonated with me most about doing the voiceover is that for anybody in life, when it gets to that moment of a big decision or big meeting or a moment that can change your life, it's kind of the build-up to all that knowledge and what you are up to that moment. That's what helps you overcome or take the next step or make that next choice. So those things are fascinating because on a micro level, I'm figuring it out a lot in auditions or through acting. But when you look at it on a large scale, it becomes something that alters your whole life trajectory.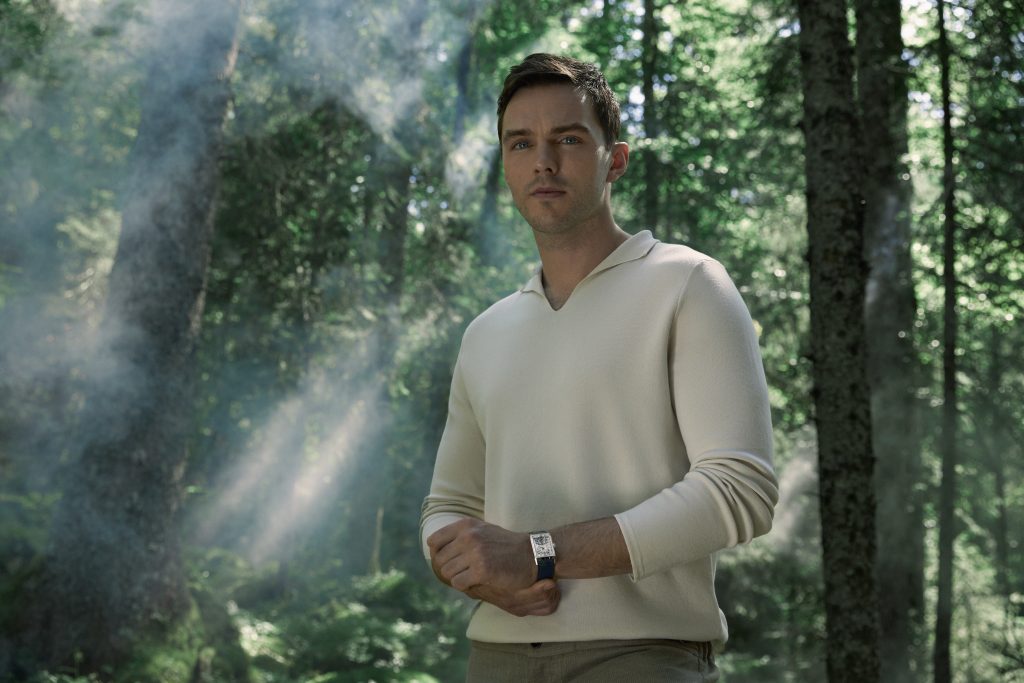 You've spoken about the parallels between watchmaking and filmmaking with Jaeger-LeCoultre CEO Catherine Rénier at the Shanghai International Film Festival. What are some of the more memorable takeaways from that conversation that you can share with us?
With filmmaking, you're always looking at the greats that came before you – from the first time a director hones a character that makes audiences feel, what that character triggered in audiences and how aspects of that character were created. Over time that develops into something different whereby audiences become so immersed and aware and well versed in that character. Actors who take inspiration have to try something different so they can learn from it but also progress it, and I think that's the same in watchmaking. With Jaeger-LeCoultre there's always the heritage and the history and craftsmanship of what they're making but they're also always progressing and moving forward, trying to push what's possible to create new designs, new engineering and new complications.
What is it to be a friend of Jaeger-LeCoultre?
Watches are something I was always brought up to admire and be interested in, and luckily, through this partnership, I've managed to get the access to visit the manufacture and see the craftsmanship and artistry that goes into creating each timepiece. It's just given me a better understanding of that world and what it takes to create each piece. I first became involved with Jaeger-LeCoultre through the Venice Film Festival when I was 19 so the brand is very intertwined with big moments in my life – I was wearing the Reverso so it's a watch that's always been intertwined in my memories.
Also see: Jaeger-LeCoultre unveils the world's first four-face watch