8 celebrities who started their own beauty brands
By: Rachel Read
July 15, 2020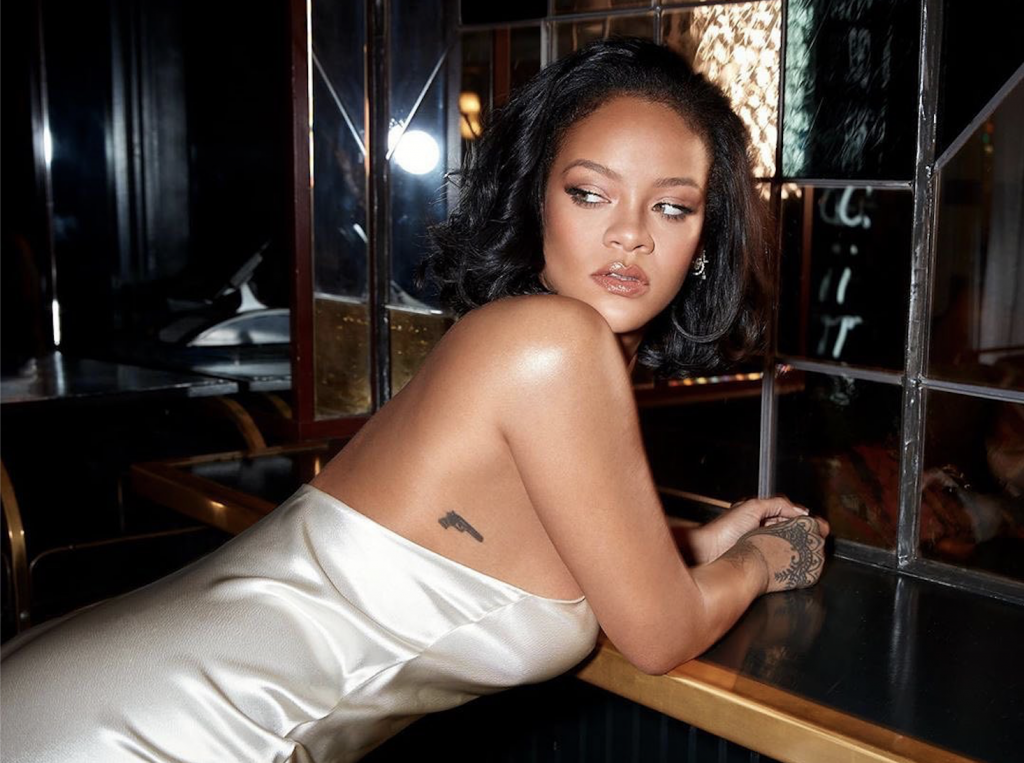 Ever have that feeling where you can't find the exact shade of lipstick or the perfect mascara? Well, if you're a celebrity, the answer is simple – start your own beauty line (of course, the millions of dollars in profit is probably a nice incentive, too)!
With new celebrity beauty ranges popping up all the time (remember Jessica Simpson's edible make-up or Lindsay Lohan's self-tanners?), we take a look at eight of the best celeb-founded beauty brands:
Selena Gomez – Rare Beauty
Despite the fact that Rare Beauty hasn't actually launched yet, Selena Gomez's new venture has already racked up more than a million followers on Instagram. Details about Rare Beauty are pretty scarce right now; other than a few sneak peeks of Selena wearing the products on social media, all we know is that Rare Beauty will be launching sometime this summer, is to be sold exclusively at Sephora, and there are supposed to be 48 shades of foundation and concealer in the range. Stay tuned…
Rihanna – Fenty Beauty
Launched in 2017, Rihanna's cosmetics line has to be one of the biggest celeb beauty success stories of them all, with Forbes estimating that Fenty Beauty is now worth more than US$3 billion. Rihanna created Fenty to provide inclusivity for all skin tones, especially darker complexions that have been typically ill-served by mainstream beauty brands in the past. Fenty's revolutionary Pro Filt'r Foundation and Concealer is currently available in a whopping 50 shades, which remains one of the broadest shade ranges around.
Kylie Jenner – Kylie Cosmetics
It's impossible to talk about celebrity cosmetics brands without mentioning Kylie Jenner – even if Forbes claimed that her brand Kylie Cosmetics took a somewhat, ahem, creative approach to valuing itself. Jenner was inspired to create the line after feeling insecure about her lip size and her trademark Lip Kits quickly became the stuff of legend, with new launches selling out in 10 minutes. She's since roped in sisters Kim, Khloe, Kourtney and Kendall – and even mum Kris – to collaborate on ranges for her brand.
Kim Kardashian – KKW Beauty
Thanks to the success of Kylie Cosmetics, it was perhaps inevitable that her half-sister, Kim Kardashian, would get in on the act as well, launching her own make-up line KKW Beauty in 2017. Given Kardashian's love of contouring, it's no surprise that her brand is most well-known for its contour kits; KKW sold more than 300,000 units in just two hours when they were first released. Later sell-outs have included a collaboration with Kim's "Contour King" make-up artist Mario Dedivanovic and a "Mrs West" collection inspired by her wedding-day make-up.
Lady Gaga – Haus Laboratories
With a reputation for dramatic and vibrant makeup looks, it made perfect sense for Lady Gaga to launch a cosmetics line – which is exactly what she did with Haus Laboratories in 2019. Sold exclusively online, the range's signatures include the ultra-long-lasting Le Monster Matte Lip Crayons, Liquid Eye-Lie-Ners and Glam Attack Liquid Shimmer Powders. Even better, one dollar from every paid transaction on Haus Lab's website is donated to Gaga's Born This Way Foundation, which aims to raise awareness for mental health.
Victoria Beckham – Victoria Beckham Beauty
With a successful fashion line and a previous make-up collab with Estée Lauder already under her super-stylish belt, the artist formerly known as Posh Spice started Victoria Beckham Beauty in 2019. Living up to her "easy V doesn't come for free" credentials, Beckham collaborated with skincare god Augustinus Bader to create the brand's Cell Rejuvenating Priming Moisturiser and Power Serum– which will set you back US$95 and US$210, respectively. Slightly more affordable are her US$56 Smoky Eye Bricks, which contain everything you need to nail VB's signature smoky-eye look.
Milly Bobby Brown – Florence by Mills
Not content with being one of the youngest-ever Emmy nominees, Stranger Thingsstar Millie Bobby Brown launched her own clean beauty brand Florence by Mills (named after her great-grandmother) last year. Targeted firmly at the Gen Z crowd, this affordable teen-friendly line gives us mini Glossier/ColourPop vibes, with items tailor-made to look super-cute on your social media feed – including whale-shaped under-eye gel pads, an iridescent purple peel-off maskand a trio of shimmery Bouncy Cloud Highlighters.
Miranda Kerr – KORA Organics
Did you know that this former Victoria's Secret Angel studied nutrition and health psychology prior to becoming a model? Kerr channelled her passion for all things wellness into her own skincare brand, KORA Organics, back in 2009 – with a focus on using natural and certified-organic ingredients in all their formulations. Proudly made in Australia, KORA's best-sellers include the Noni Night AHA Resurfacing Serum, Face Glow Oiland Glow Skinfood Supplements; here's hoping they give us skin as radiant as Kerr herself.
See also: Hair today, gone tomorrow: 5 must-have products for thicker, fuller hair