Where do music, heritage, culture and community collide? It's at Haw Par Music, the first music institute in Hong Kong that integrates heritage conservation, music education and community engagement initiatives. To discover how it transformed from a 1930s luxury mansion to its current incarnation, Elky Siu visits the premises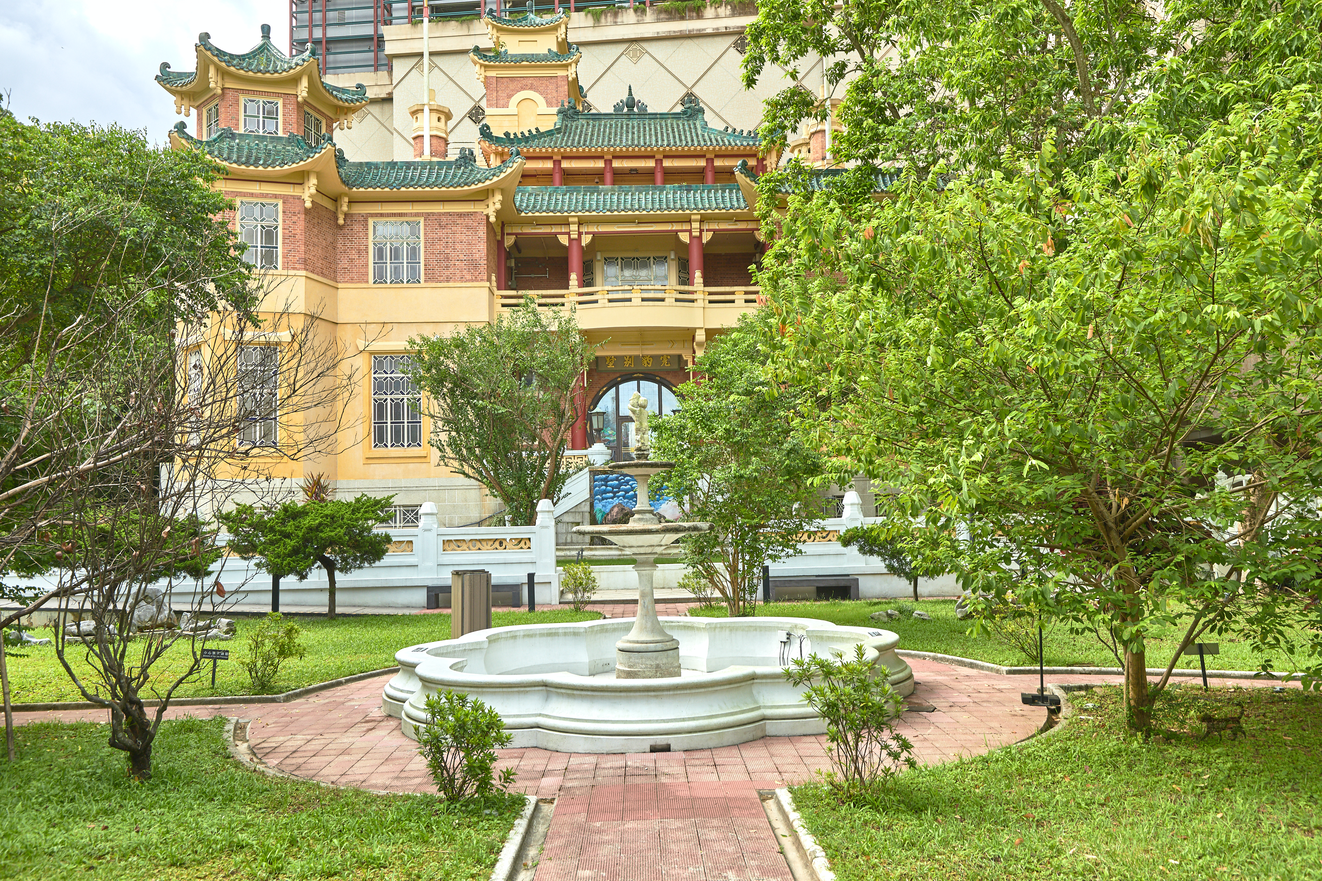 For many local Hongkongers who grew up in the city from the 1930s to the 1980s, Tiger Balm Garden conjures up memories of some disturbingly magnificent imagery: colourful sculptures depicting Chinese mythical figures, surreal statues portraying sinners undergoing gruesome torture in the Ten Courts of Hell, grotesque grottoes and an imposing tiger pagoda. Perhaps the most popular amusement park in old Hong Kong, Tiger Balm Garden was opened in 1935 by the Aw family, the founders of Tiger Balm, to preserve Chinese culture and to help publicise their ointment ­­­– a medicine-cabinet staple not just for Chinese families, but also for global A-list celebrities from Gwyneth Paltrow and Lady Gaga to Benedict Cumberbatch and David Beckham.
From Haw Par Mansion to Haw Par Music
Located in Tai Hang and redeveloped into housing after being sold in 1998, then ultimately demolished in 2004, Tiger Balm Garden is long gone, buried beneath The Legend, a four-tower luxury residential development. But the adjacent private garden and mansion still remain, with the premises being listed as a Grade I heritage site. They've been revitalised and given a new identity: Haw Par Music, a music and social initiative that aims to foster cross-cultural exchange through music, heritage and the arts.
From being the first ever theme park in Hong Kong – way before the presence of Ocean Park, Disneyland and even the nostalgic Lai Yuen – to becoming the first-ever music institute in Asia that integrates heritage conservation, music education and community engagement initiatives, the premises' Chinese Eclectic architectural style renders its unique cultural significance. It's one that merges the East with the West and the old with the new, and blends a variety of cultures and arts.
In perfect harmony: music, heritage, community
"To put it simply, Chinese Eclecticism basically means having different architectural styles together in harmony," explains architect Roger Wu, the executive director of project development at Haw Par Music. "As we have been trying to preserve the place as best we can, you can still see within the mansion the same architectural details when it was first created. We've preserved significant elements of the building, as well as much of the furniture, furnishings and artefacts from the Aw family's private collection."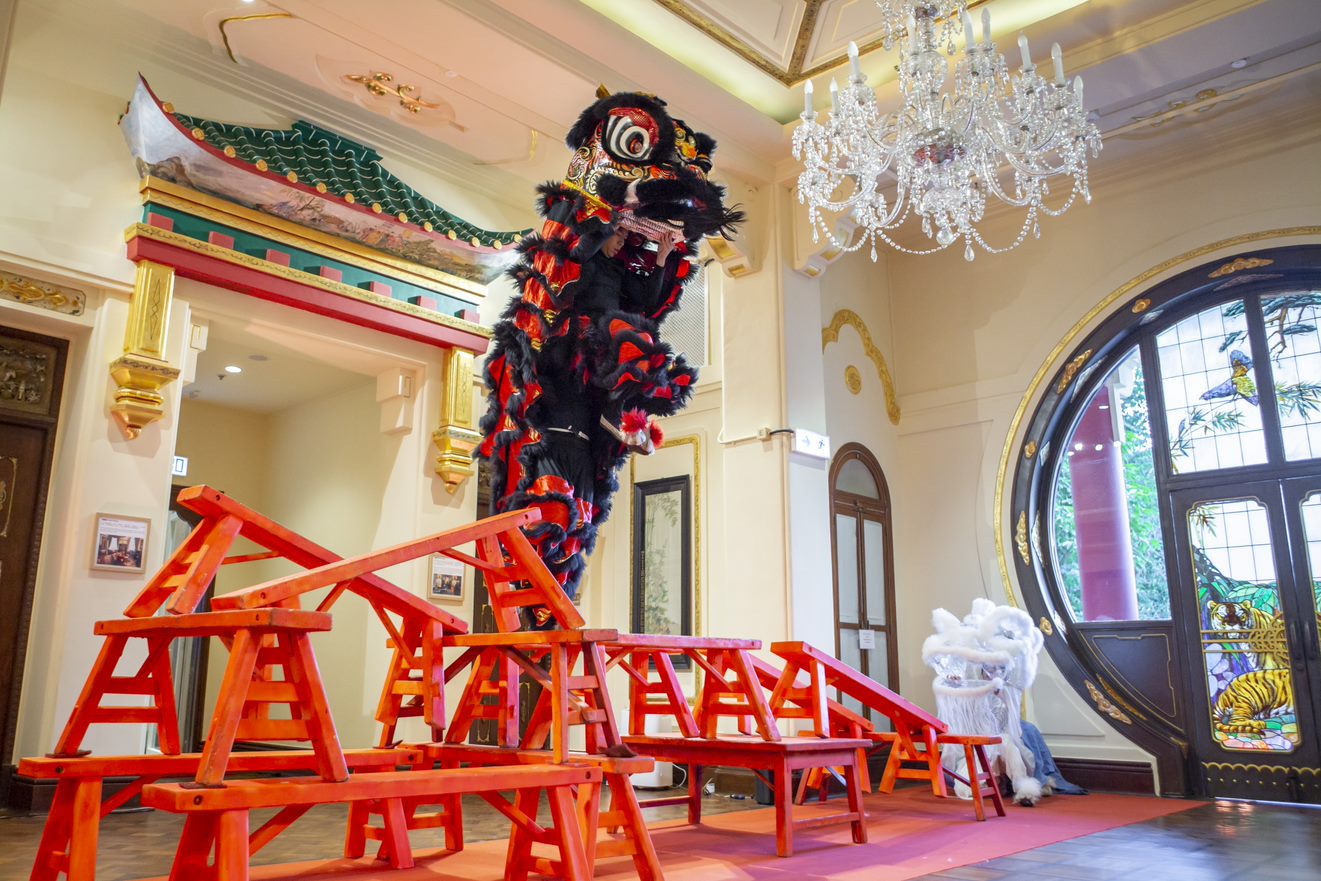 Haw Par Mansion and its private garden were built by Aw Boon Haw as the Aw's family residence, but the Burmese-Chinese businessman decided to build the adjoining Tiger Balm Garden and open it to the public. "As a devout Buddhist who believed in the concept of karma, Aw Boon Haw believed that since he made his fortune from the people, he wanted to give back to the people," says Wu. "He did it by building the fantastically surreal Tiger Balm Garden for everyone to enjoy – not only to provide a recreation and entertainment park when public leisure facilities were scarce back then, but to also promote Chinese cultures during the colonial Hong Kong era."
Wu continues: "Mr Aw thought it was the perfect time to encourage a deeper understanding of Chinese culture, as Hong Kong had its first British governor who could speak fluent Cantonese, Sir Cecil Clementi, who was an enthusiastic student of the Chinese culture. Apart from Buddhism, Mr Aw was also fascinated by everything from Taoist to Confucian morality, all of which could be seen as prominent influences on the premises. While many visitors to Tiger Balm Garden said the place was macabre, Mr Aw's intention was to inspire people to do good with the moral lessons from those vivid depictions of the Ten Courts of Hell from Chinese folklore."
See also: Photo shoot: Shanghai Tang at Haw Par Music
The Haw Par spirit lives on
Apart from preserving the construction and decoration of the space, Haw Par Music also preserves its spirit and ethos. "We want to give back to society, as well as fostering cross-cultural exchange, just like Mr Aw did," says Wu. "And we're doing it through the universal language: music."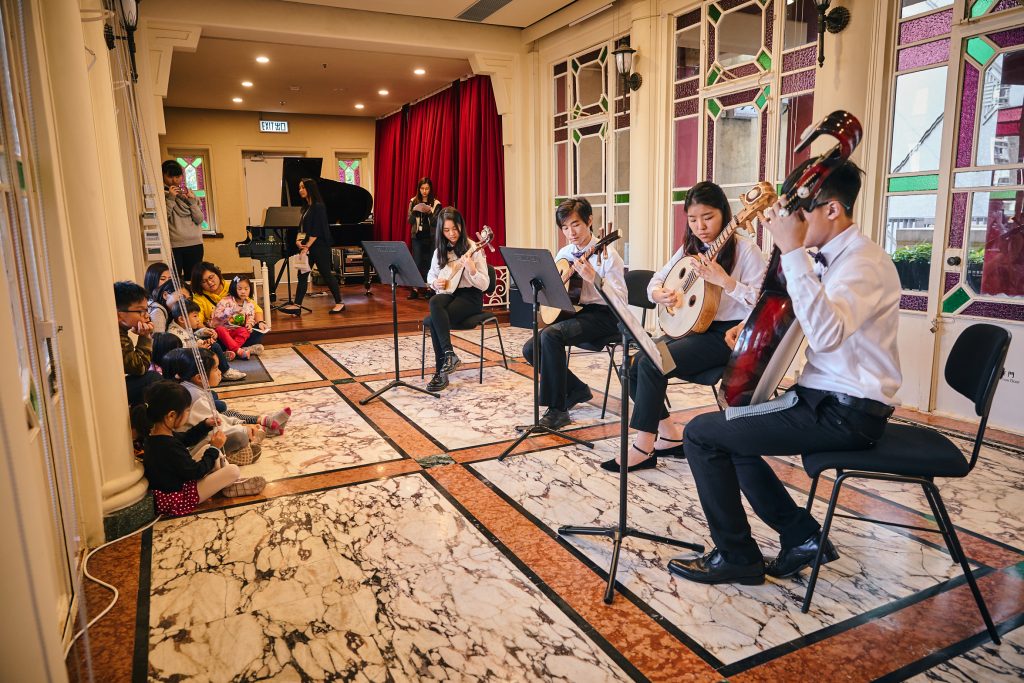 To echo the East-meets-West architectural style of the building, the venue also provides a cultural environment for students of all ages to learn both Chinese and Western music. "We don't just teach theories and techniques. We take a holistic approach to music education by curating a learning experience where students can truly enjoy the happiness and healing power that music brings," says Sheryl Lee, executive director of programming at Haw Par Music. "For example, we have instrumental classes in both individual and group settings to focus on the techniques. Then we have improvisation group class, where students can learn not only how to approach music creatively, but also to improve their music communication and listening skills. We also take care of the physical and mental well-being of our students by offering music and wellness workshops, such as singing bowl meditation."
As social giving is an essential part of the institute, Haw Par Music takes an active role in reaching out to underprivileged students and local NGOs to make music accessible to all. One of its regular social enrichment programmes includes a guided heritage and history tour of the mansion, combined with an interactive music appreciation and cross-cultural workshop led by the school's registered occupational or music therapists.
Giving back in difficult times
On the topic of musical healing, Wu and Lee say it's never been more important to take care of our mental health amidst a global pandemic. While both of them admit that COVID-19 has caused unexpected changes regarding Haw Par Music's development plans, they believe changes and challenges are inevitable, so they simply have to adapt. "In July, our venue was originally booked for a private dinner event, which was cancelled only a few days in advance due to social restrictions," says Wu. "But we had already ordered the food and didn't want to waste it. So we had to think and act quickly. In the end, we managed to find a sponsor in just two days and we redistributed all the meal packages to those in need at the Salvation Army Social Services Department. Everyone was super-thrilled and said it was the most sumptuous meal package they had ever had!" From the adaptation of heritage conservation to the constantly adapting mindset of the team, Har Paw Music is sure to create a legacy of its own while keeping the original Haw Par spirit alive. #
For more from our November issue check out: 20/20 vision: Hong Kong influencers on the year of self-discovery