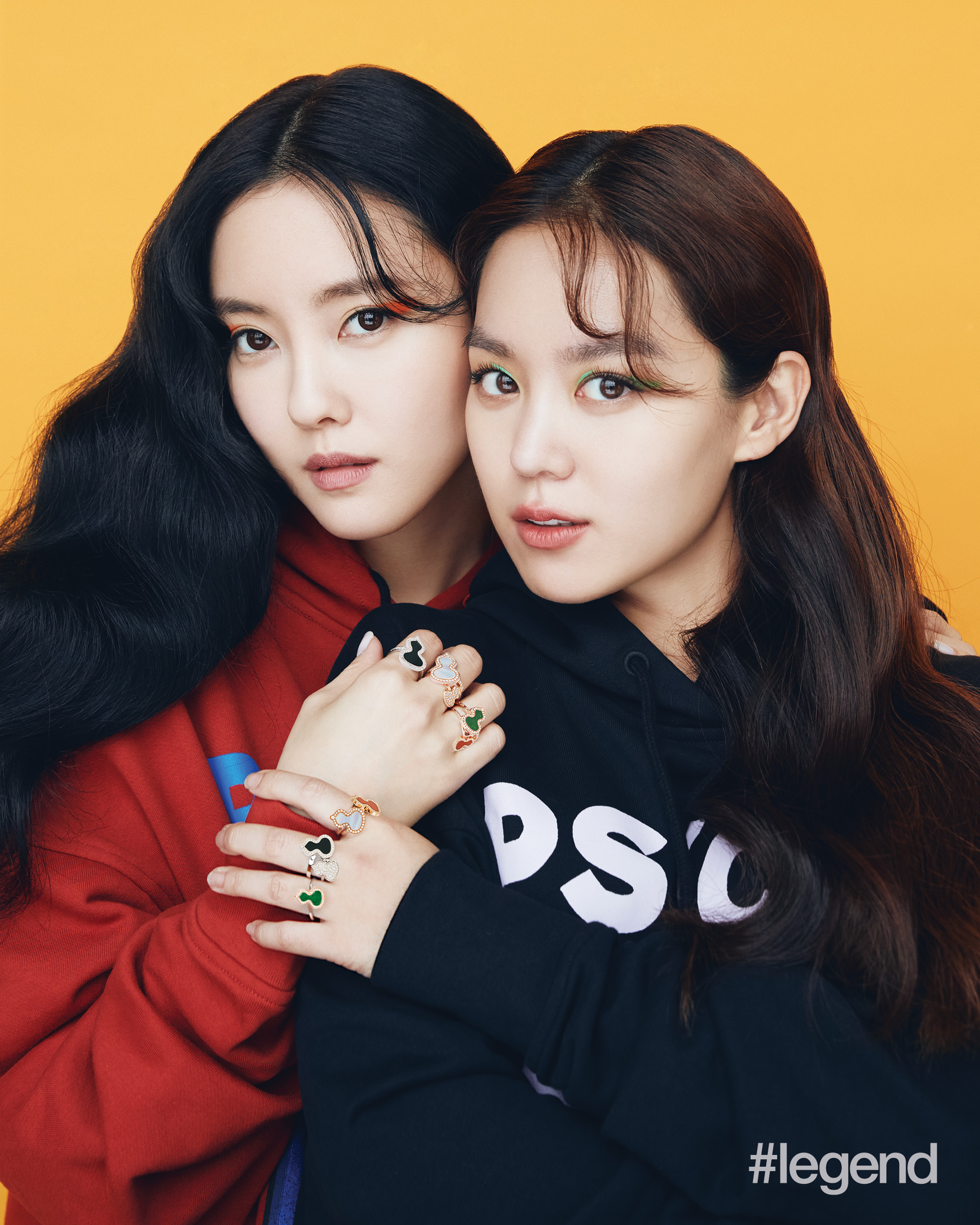 For most Koreans in their 20s and 30s, this pair of endearing artists definitely brings back teenage memories.
Singer and actress Hyomin (aka Sun-young Park) already had quite a following online for her looks even before making her debut as a member of K-pop group T-ara. Over the years, the group rose to stardom with their catchy songs and choreography, gaining fans in Korea and far beyond. On top of being known for her amazingly pure vocals, Hyomin was recognised for her taste in fashion and her acting, winning the Best New Actress award in 2011 with the historical TV drama Gye Baek.
Meanwhile, actress Hee-jung Kim, already 20 years into her career, started at the age of 8. She became well-known after the TV series Magic Kid Masuri became a big hit among children nationwide. Along with her acting career, Hee-jung has been in the spotlight for her exotic looks, gaining countless fans online and becoming an icon for fashion and beauty.
Charming in their own ways, these two unique artists get face-to-face for our shoot to show who they are – enjoying every moment of it. Here's our Q&A, using some of the most popular hashtags on Instagram.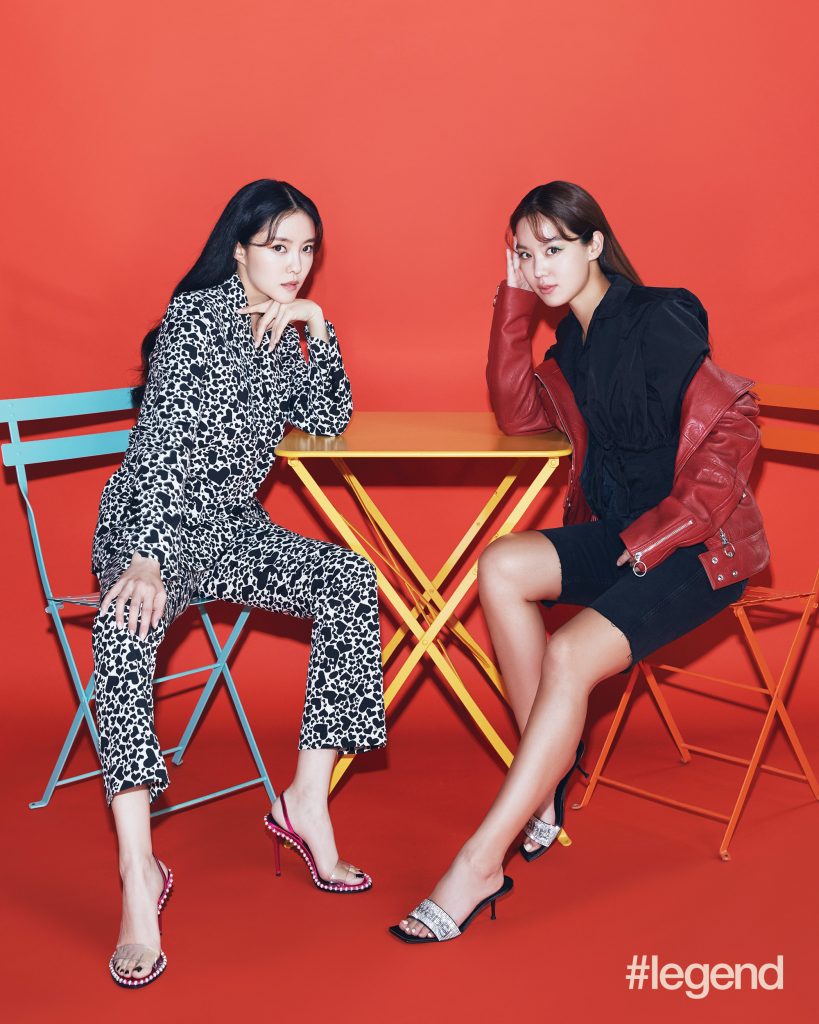 #photooftheday
This was the first time you guys had a photoshoot together. How was it?
Hee-jung Kim (HJ): We are actually very close and we see each other often, so everything was just fun. It was funny because it was the first time we had our faces this close. I really had a good time shooting together in similar outfits – and I feel like I discovered a whole new side of Hyomin.
Hyomin (HM): I also had a good time and it was an easy shoot, since we see each other often. It was so fun that I lost track of time! I think we looked good together in the pictures. I hope to have more shoots together in the future.
#love
Things that you love the most these days.
HJ: Netflix.
HM: Painting.
#fashion
If you could choose just one outfit to wear for the rest of your life, what would it be?
HM: A white T-shirt, size XL.
HJ: A white shirt-dress.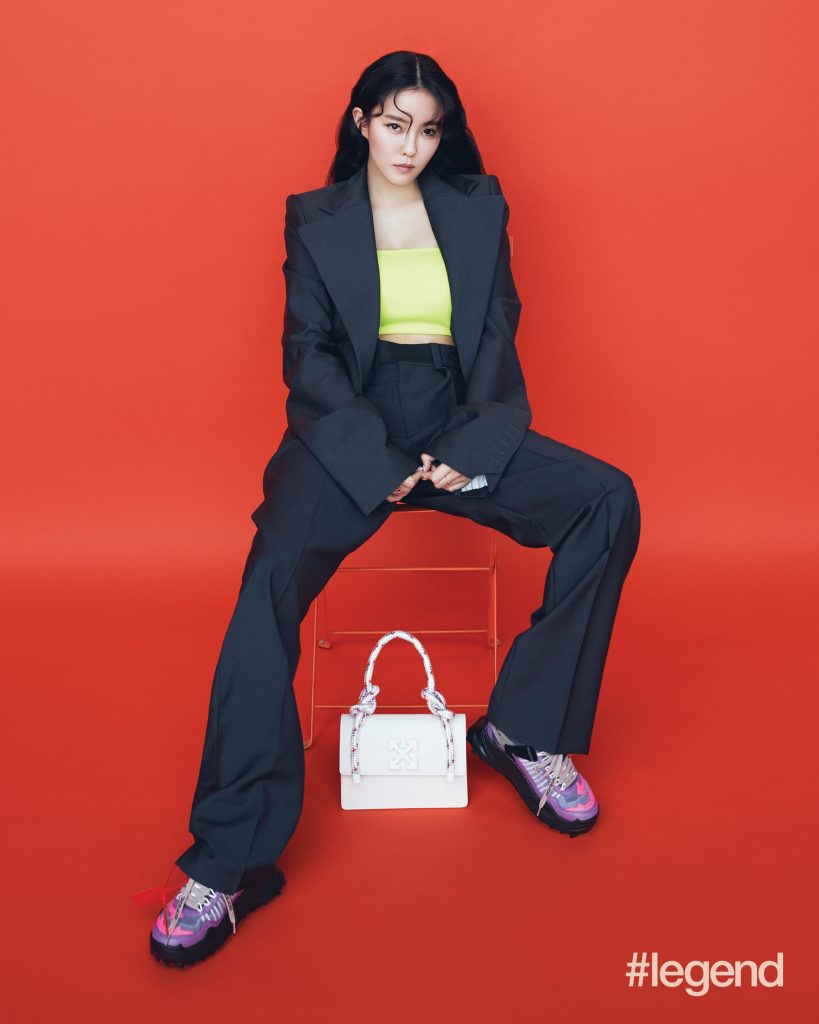 #beautiful
What do you think the most beautiful part of yourself is? What about each other?
HM: Straightforwardness for myself, and exotic skin and looks for Hee-jung.
HJ: I got my eyebrows from my dad, so people say it kind of looks like a guy's eyebrows, but I like that about myself. For Hyomin, pureness is the most beautiful part about her.
#art
What are your goals as an artist?
HJ: Giving good vibes and energy to others through my acting.
HM: Taking responsibility as an artist to the end, since it's something I chose to do. Also, I've rarely set goals before, but recently I've made one – to hold my own exhibition, because photography and painting are also my passion as an artist, along with singing.
#happy
What's the happiest moment in your life?
HJ: Swimming in the sea when I'm travelling.
HM: Being with the people I love at the end of the year. Also, when I made my debut, it was one of the happiest moments in my life.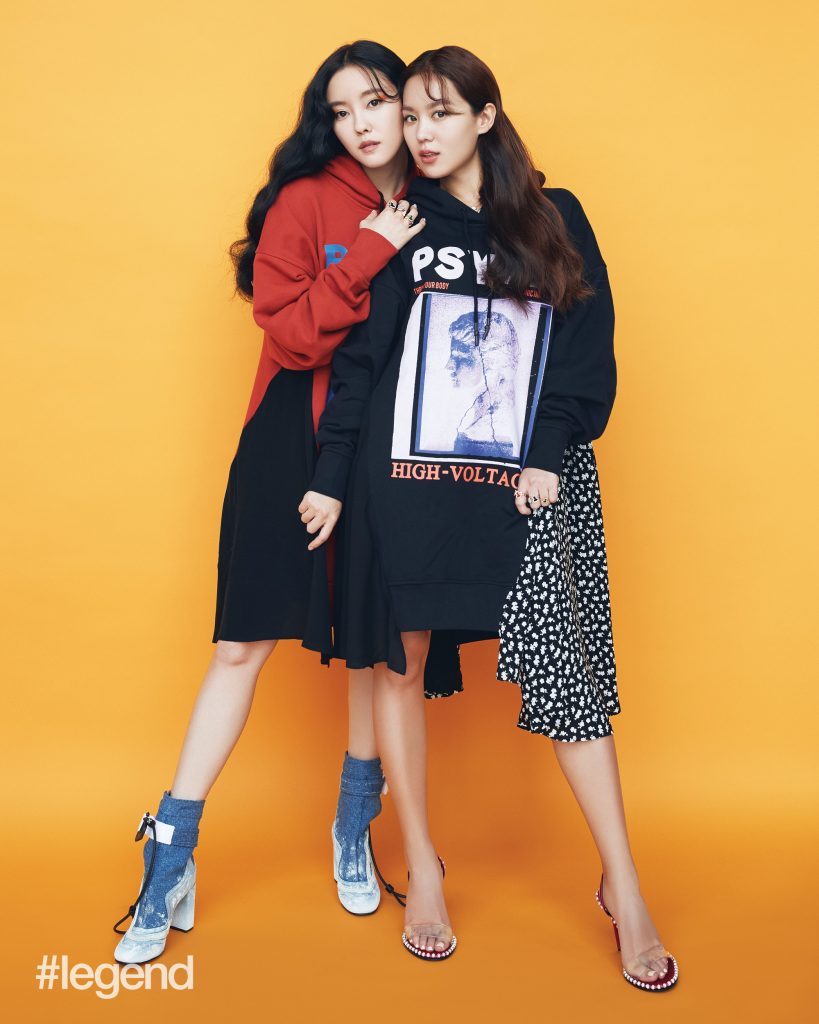 "I used to just run towards a goal that was set before me, and didn't have the chance to stop and look around."

Hyomin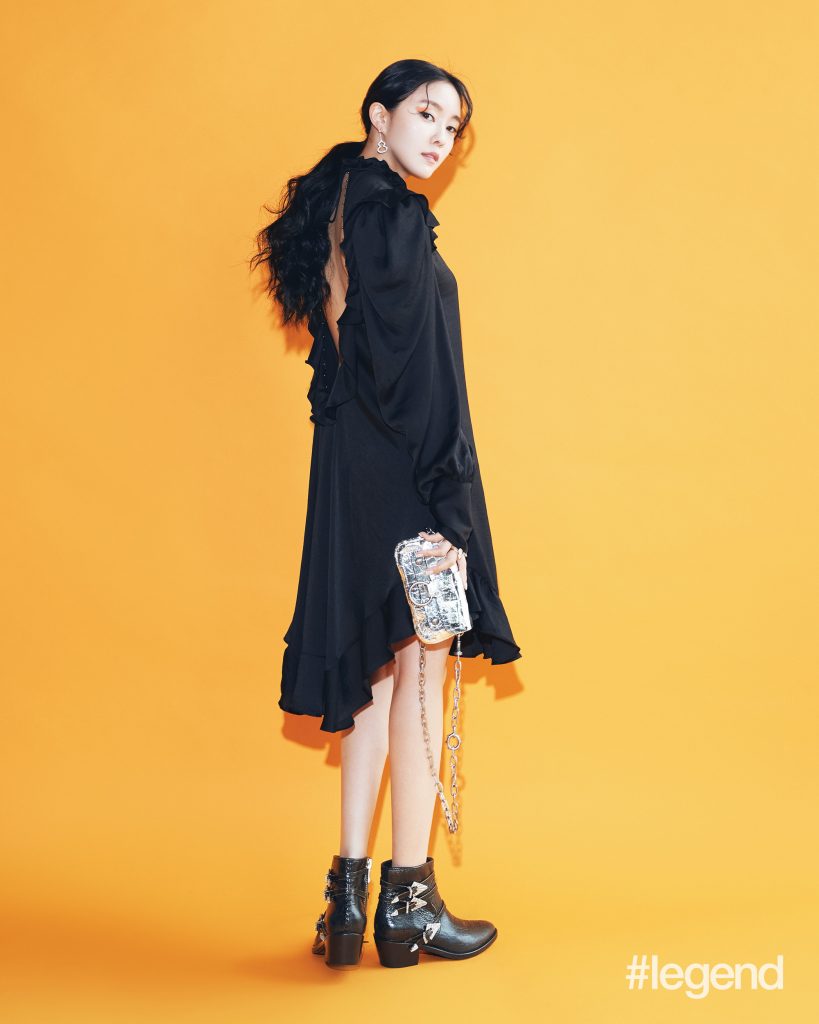 #cute
Dogs or cats?
Both: That's so hard to choose, but dogs, if we have to choose one.
#style
Unique or trendy?
Both: Unique.
#travel
Chilling at the beach in an exotic country or discovering cool spots in a foreign city?
Both: Can we chill at the beach during the day and discover cool spots at night?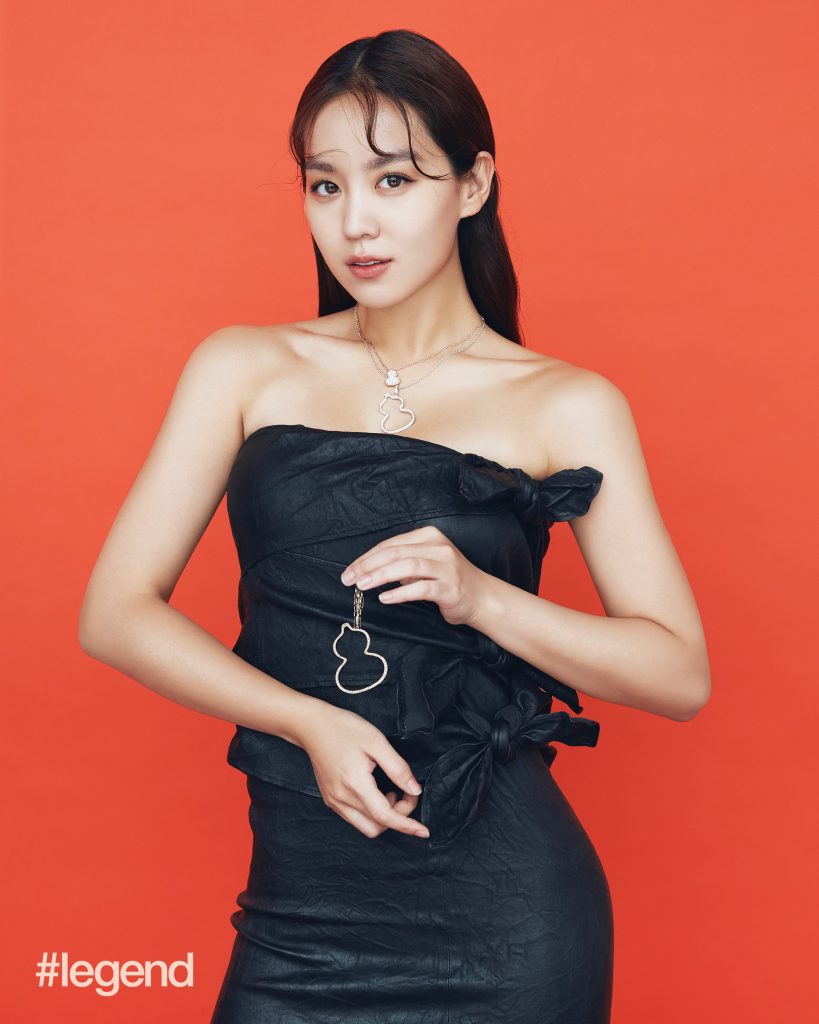 #summer
Staying home with the air conditioner on or enjoying water sports outside?
Both: Enjoying water sports outside. We would probably want to go out since we're just staying home these days.
#instagram
Do you think Instagram is a collection of your daily life or your best moments in life?
HJ: I think it's a collection of my best moments.
HM: Daily life for me.
#instadaily
Pajamas and Netflix at home or a picnic by the river on a day off?
HJ: Netflix at home.
HM: A picnic by the Han River.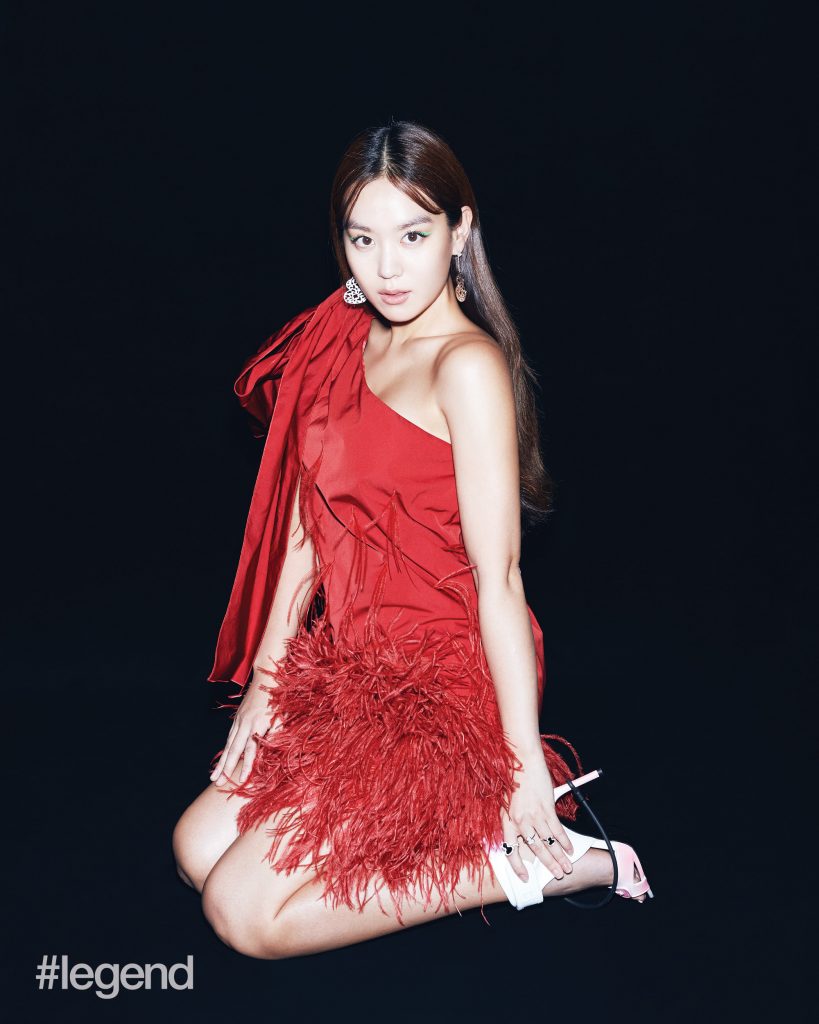 #selfie
When is your must-do-a-selfie moment?
HJ: When my make-up is on point.
HM: When my face isn't puffy.
#me
What do people not know about you?
HJ: I have a playful personality.
HM: I like to make people laugh and I'm actually quite humorous!
#friends
Should best friends tell each other everything, or should some things be kept secret even from your best friends?
HJ: Some things should be kept secret.
HM: I also think some things should be kept secret. I didn't think this way when I was young, but now, I believe that there should be certain boundaries and privacy, even between close friends.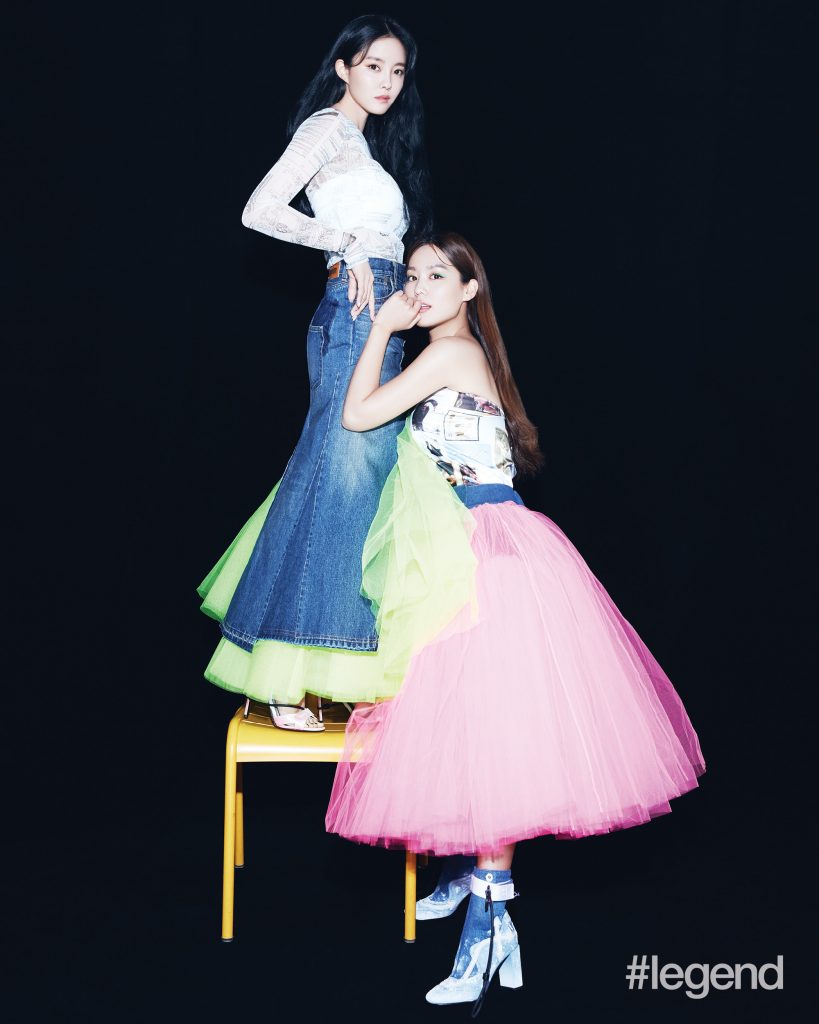 #fun
What's more fun – dressing up and going out with friends on a Saturday night, or having a girl's night at home watching movies with delivery food?
Both: If it's hanging out with friends, dressing up and going out.
#food
What's the one thing that you cannot resist from eating?
HJ: My mom's doenjang-jjigae [soybean paste soup].
HM: I really love chicken, so I would say samgyetang [ginseng chicken soup].
#life
Do you think a successful life is to experience as much as you can or to achieve the goals you have set?
HM: I used to just run towards a goal that was set before me, and didn't have the chance to stop and look around. When I started having more time for myself and looked back on the path that I've been on, I felt like I wasn't really enjoying what I was doing back then and just thought of it as work. Since I've changed my mindset to enjoy every experience that I have, work is just enjoyable and a lot easier to do. I reckon it's good to think that every experience is a good experience.
HJ: The good thing about being an actress is that you get to experience something new all the time – and this really fits my personality. I also think that gaining experience through new challenges and adventures is the basis of becoming a good actress. That's why I try to broaden my experience as much as I can through travelling and taking on new challenges.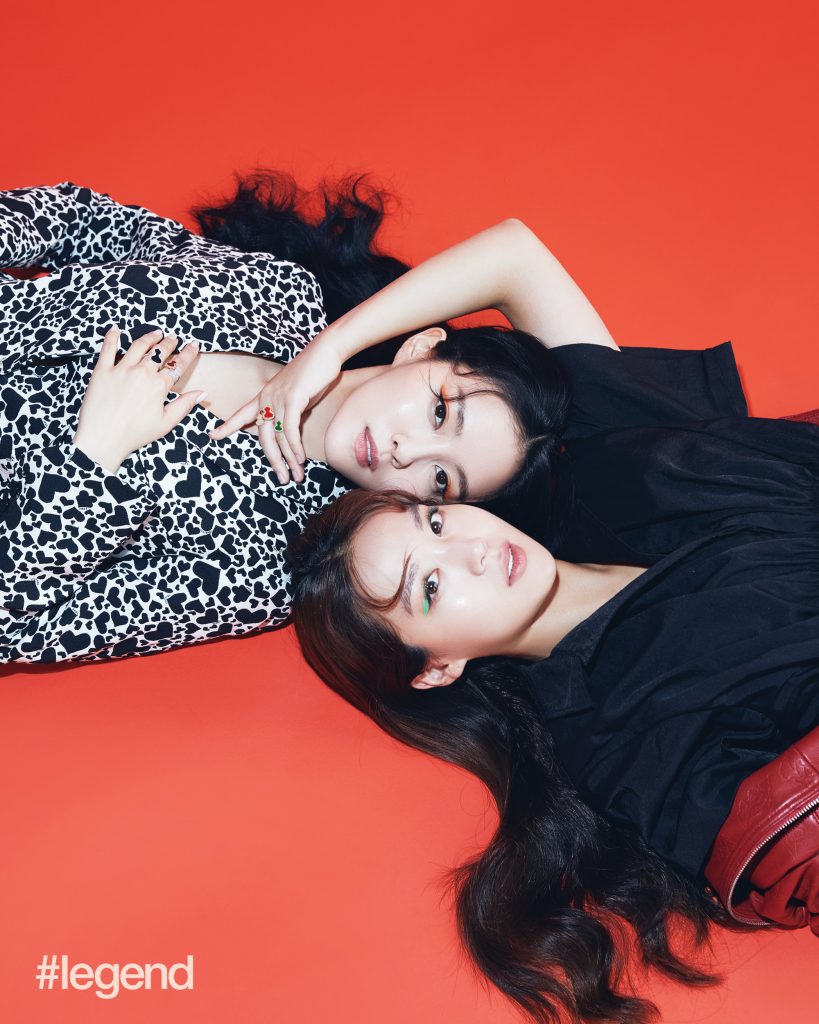 "The good thing about being an actress is that you get to experience something new all the time – and this really fits my personality"

Hee-jung Kim
#photo
Who would you rather travel with – a friend who is the worst at taking pictures or a friend who is constantly asking you to take pictures of her?
Both: This is really hard to choose, but a friend who constantly asks for pictures. I can ask her to take my pictures as well.
#music
Slow ballads or uptempo dance music?
Both: Slow ballads.
#motivation
What gives you motivation to reach your goals?
HJ: Good films.
HM: The people around me, my friends and my family. I get motivation from people and they are the most important thing in my life.
Lastly do you have anything to say to your fans?
HJ: Please take care of yourselves and I hope to see you all more often this year!
HM: I was really sad that the upcoming meet-and-greet was cancelled due to the circumstances these days, and I know that you guys are also sad about that. I hope you all stay healthy and hope to see you guys soon!
Videography / Bo-Kyung Jung and Eun-jin Bang from Filmbyteam
Photo / Yeong-jun Kim
Creative Direction / Gordon Lam
Art & Fashion Direction / Kieran Ho
Text & Interview / Danny Kang
Styling / Joanne Ji-Yoon Lee
Hair / Hye-young Lee
Make-up / Lee Young
Coordination / Legend Entertainment Group