Beautiful revolution: Grace Wales Bonner on designing menswear
By: Zaneta Cheng
November 16, 2020
Menswear designer Grace Wales Bonner draws on her unique personal, artistic and academic background to provide a meaningful new perspective on masculine beauty. She tells us what inspires her and how fashion can be both seductive and intellectual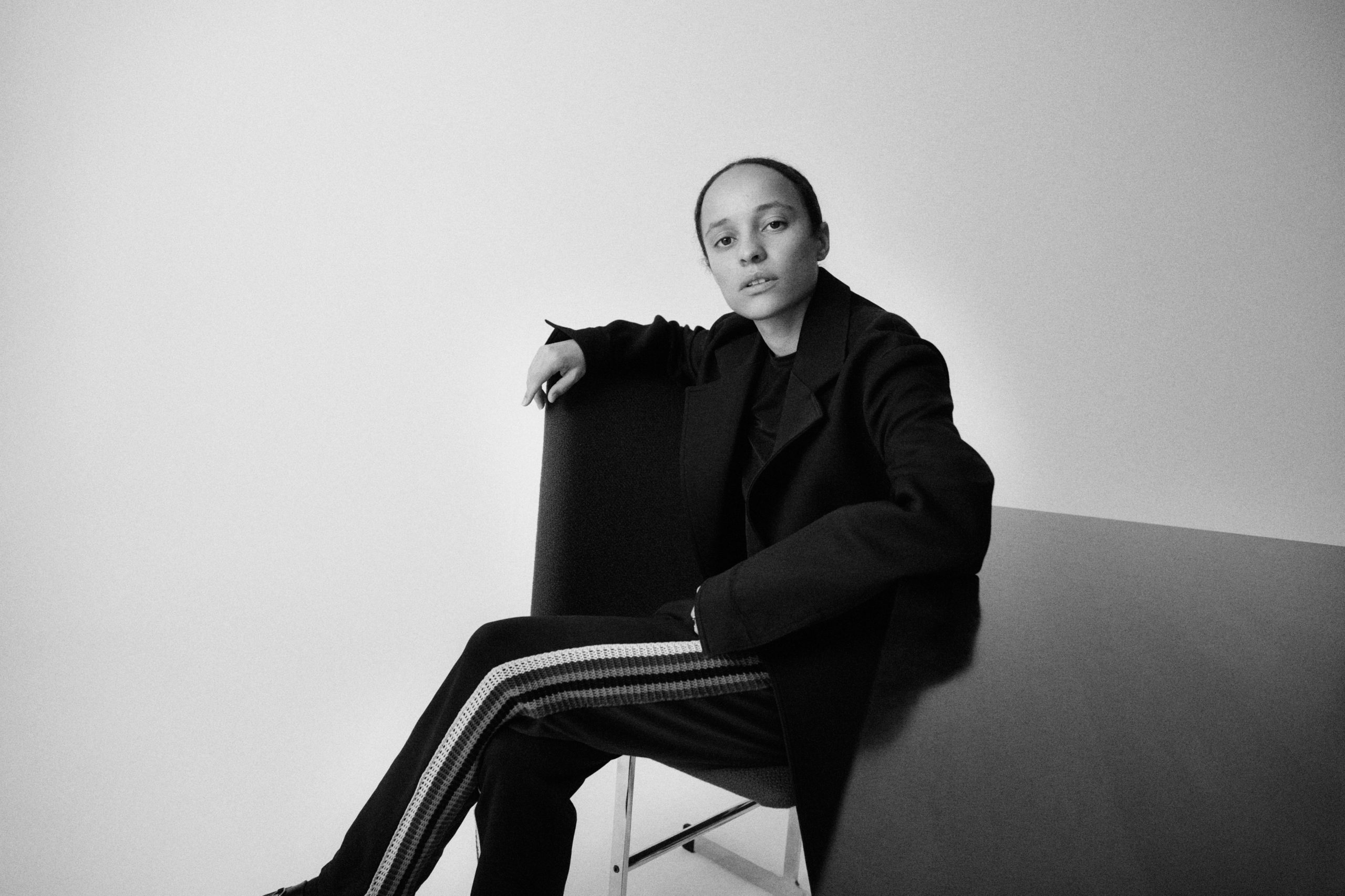 At just 29 years of age and five years since she established her eponymous label, Grace Wales Bonner comes across as uncommonly considered, careful and concise. There's little need, really, for the London-based menswear designer to expound at length when her body of work has been so prolific and her rise through the fashion ranks so stratospheric.
Since presenting her graduate collection Afrique, which won the L'Oreal Professional Talent Award, in 2014 at Central Saint Martins on mostly black or biracial models alongside Black on Black, a written dissertation that received the dean's personal commendation, Wales Bonner has been making an outsized contribution articulating an Afro-Atlantic perspective within the framework of European luxury. Grounded not only in design but also in her study of cultural theory and literature, each of Wales Bonner's collections demonstrates the precise tailoring and craftsmanship she honed at school and through working with brands like Brioni as well as the thoughtful interpretations of beautiful and elegant moments within black history conceived through meticulous research.
"I think I've been drawn to exploring beauty and especially beauty related to masculine identity because I feel like it's something that's not really celebrated so much – the idea of male beauty," she says. "Initially I was drawn to expressing the idea that it's something that I recognised in history where there were potentially certain moments where male beauty was more celebrated and accepted, or the certain kinds of spaces where [male beauty] is. I'm drawn to quite an idealised view of beauty so I'm always looking for people, examples of where people have looked really elegant and refined and sophisticated."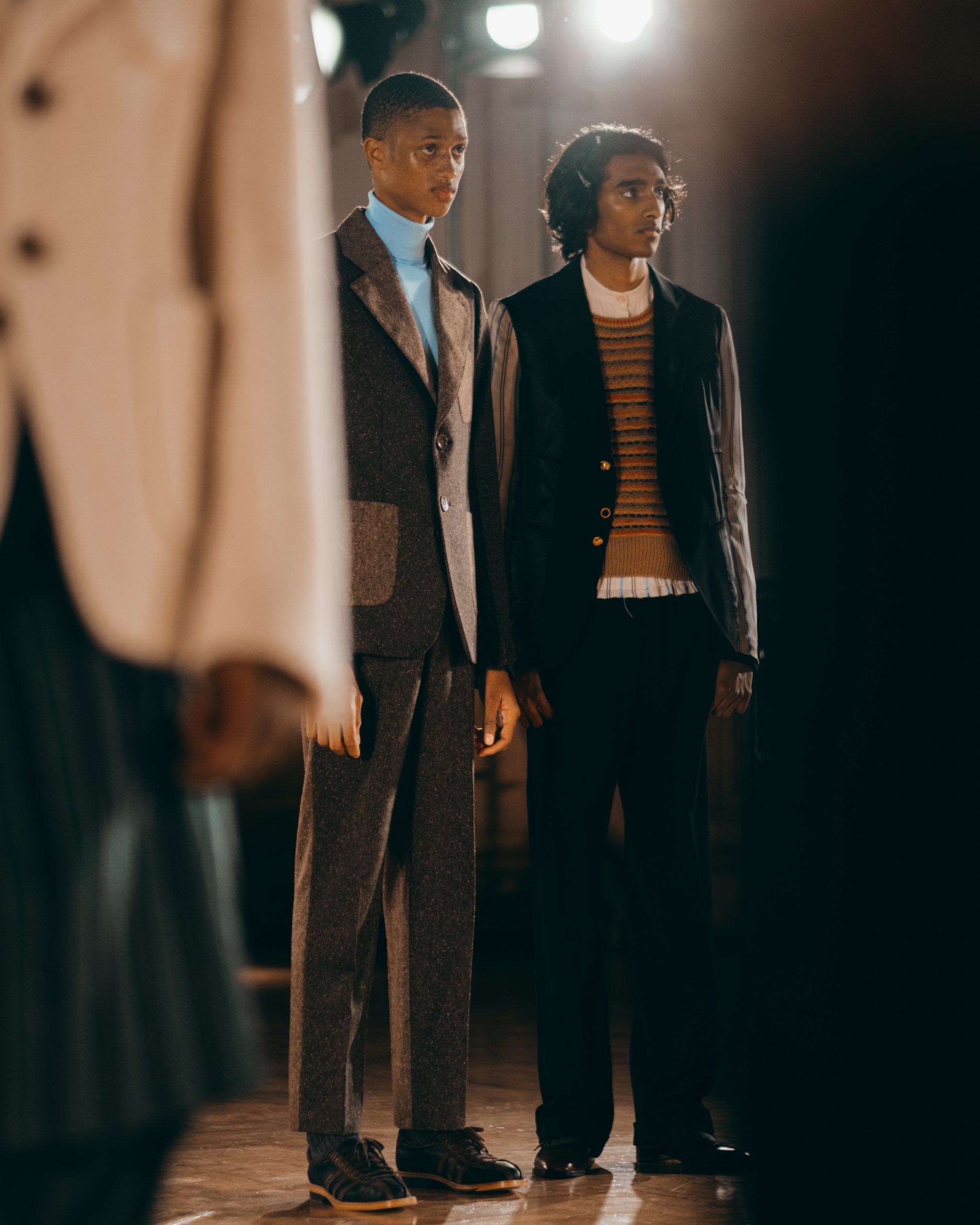 Certainly, Wales Bonner's designs reflect an image of black masculinity far removed from those drawn from rap culture that bombard mainstream consciousness today. "It's always about bringing dignity and grace to representing and there's a certain continuity to that as well," she says.
For the designer, this process is a deeply personal endeavour. Each collection is an individual meditation on race and identity, drawing on influences such as the 1920s Harlem Renaissance; Howard University, one of the historic all-black colleges in Washington, DC; Ishmael Reed's novel on race in America; and the works of Robert Farris Thompson, a Yale professor who writes on Cuban mambo culture from the 1940s and 50s. The autumn/winter 2020 collection saw Wales Bonner pull from the Rastafarian influences in and around her hometown of London.
"I think it's an exploration in the sense that it's offering ideas and ways of looking," the designer says. "My work comes from my interest in a multiplicity of perspectives and creating a view of something that's quite rounded that can have contradictions within it.
"It's not about my singular vision as a designer. It's quite a subtle way of communicating but it's also quite collaborative and encompasses many different ways of viewing. I think I'm just trying to create more space and a more expansive view of looking at black histories. When I first started, I was talking about broadening a spectrum of representation, creating more options, creating more ways of someone viewing blackness."
It is perhaps the designer's ability to fuse political, historical and social meaning into her collections that sets her apart. Having picked up a sweep of awards and accolades from the Emerging Menswear Designer at the British Fashion Awards in 2015 to the LVMH Talent Award in 2016, Wales Bonner has also been invited by institutions such as the Victoria & Albert museum to participate in their prestigious Fashion in Motion program.
This year, she will be taking responsibility of the artistic direction of the fashion class at the University of Applied Arts Vienna as well as participating in the MatchesFashion Innovators program.
When asked what it means to be innovative as a designer, Wales Bonner takes pause. "I think my work is very grounded in an artistic research practise, and it's drawing a lot from cultural history and I think that's what makes my work unique to me," she says. "So I think [being innovative] is about finding a kind of unique process and being playful within that. It's quite a personal process, and something I've developed over the last five years.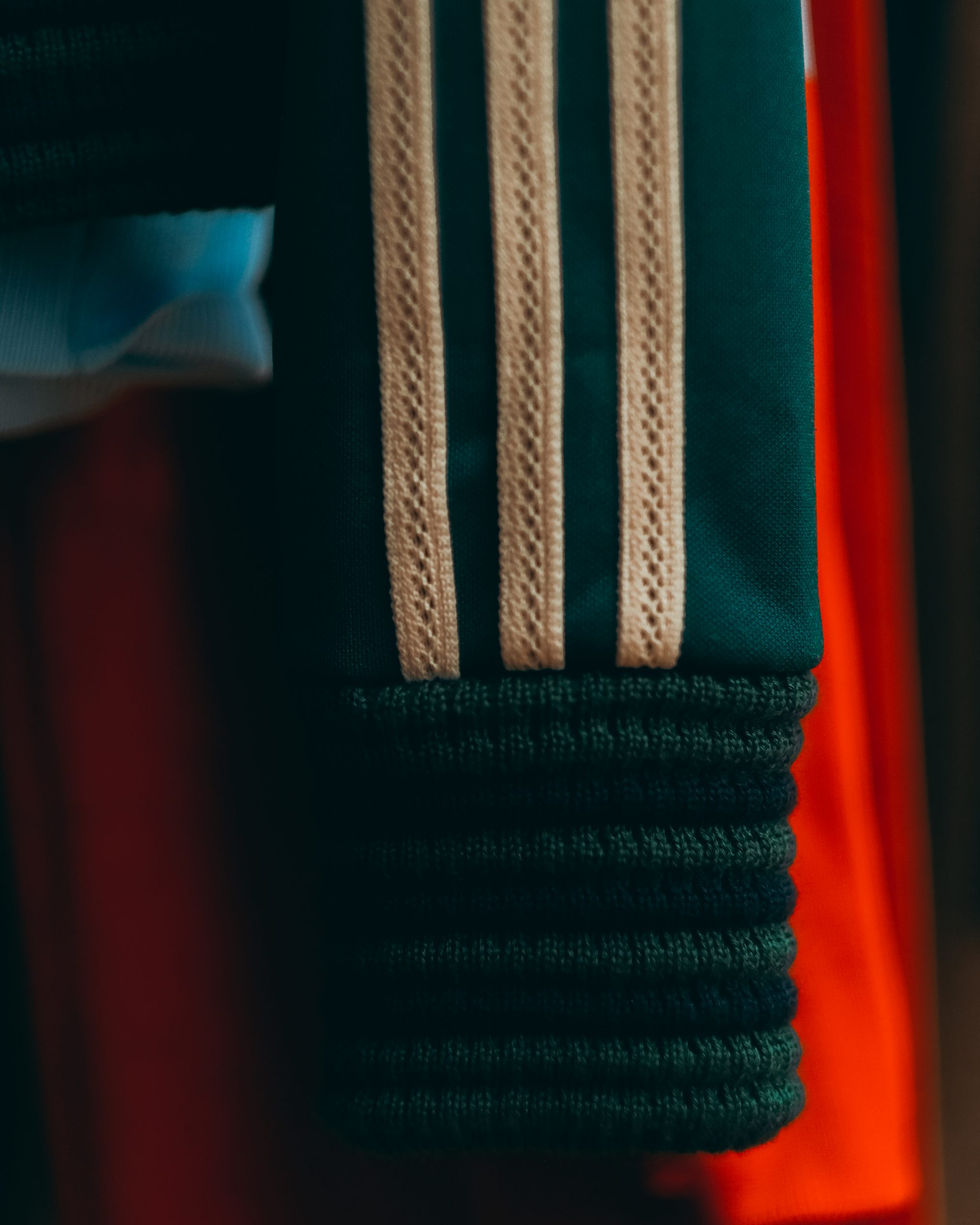 "While I was studying at Central Saint Martins, I had this intellectual research practise that was quite separate from my collection and at some point, it became quite intertwined. I guess being immersed in literature and writing from the black radical tradition definitely influences my work and the way I think about worlds and characters. So for me, it's a really important starting point, and it's really integrated, because I also see my work as a designer within the same kind of radical tradition – so it's kind of speaking to a generation or to a community that has been working through a lot of these ideas."
"It's always about bringing dignity and grace to representing and there's a certain continuity to that as well."

– Grace Wales Bonner
Having grown up in South London with a black Jamaican father and a white English mother, Wales Bonner's intellectual pursuits stemmed from an early desire to understand who she was. "I think I got into cultural theory and literature as a way of understanding my identity and framing that – as well as understanding what's come before me and what shapes the current reality," she says. "So, I think that was something that carried me to explore that on a personal level. I think I have a deep love for the people that I'm representing in my collections and I'm really inspired by people and the people that I'm surrounded by. In a way, it's quite like a devotional relationship. But I think it comes back to my ideas of beauty and respect. It's kind of honouring this idea that I have of beauty and of this amazing intellectual history."
As much as Wales Bonner is rooted in the black radical discourse, she remains a firm proponent of beauty. "I'm really interested in beauty and aesthetics," she says. "I want the collections to stand on their own and that's why beauty is very important to me because I wanted to be able to seduce people by creating a really beautiful piece that has a deeper meaning to it, but whether people want to engage with that or not is optional."
Wales Bonner was drawn to tailoring during her time as a student at Central Saint Martins. "I think the reason I like tailoring is because there are rules and restrictions within it and I quite like having a framework to work within. I think you can be quite disruptive within a framework and that's why I'm very drawn to tailoring."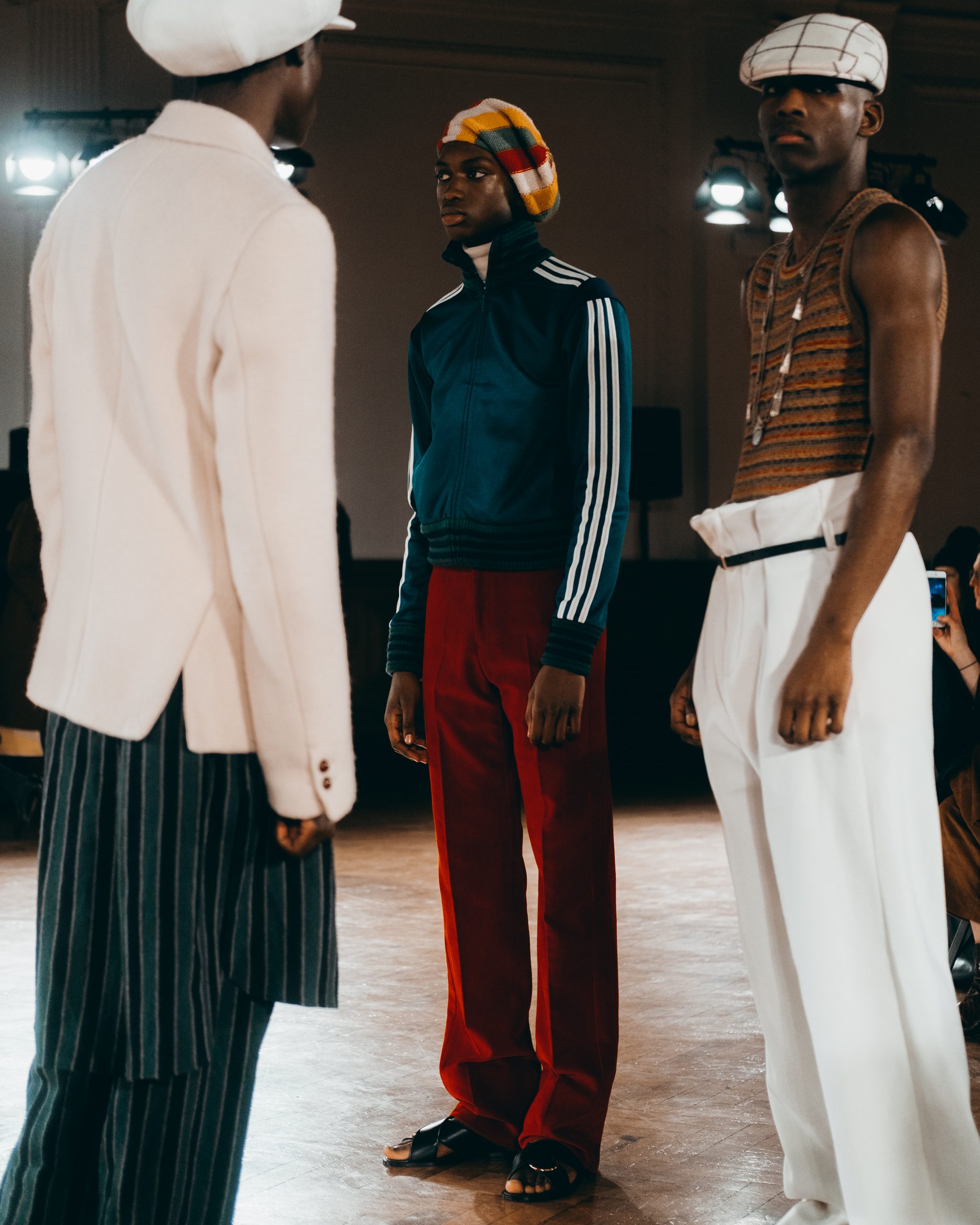 Another framework in which Wales Bonner's disruptive style is being welcomed is that of the European luxury houses. While working with Maria Grazia Chiuri on Dior's Cruise 2019 collection, Wales Bonner turned the French label's famed bar suit into a cultural hybrid, bringing in elements of 1940s and 1950s Afro-Cuban tailoring. "I see it as a kind of meeting point between an idea of European luxury and an idea of luxury that comes from a more Afro-Atlantic perspective," she says. "Working with a brand like Dior is a way of exploring black history and it's the same with Manolo Blahnik, who's such an amazing partner to work with, as well as all the artists I've worked with in different capacities.
"Collaboration is quite an important way for me to expand what I'm doing in the world I'm communicating with, but it also allows me to represent a sense of multiplicity and to look at things from a different angle."
In a world where more lip service is paid than action taken, Wales Bonner's commitment is a welcome change. "I've been working on my brand for five years and I've been pretty consistent about how I've done that. So if anything it's more kind of reaffirming that mission important to the work," she says.
"I try to immerse myself in different things and they become relevant in different moments but it's quite a lifelong practise for me. It's not a trend to be explored, it's part of an artistic practise. What I'm looking at – it's complicated and it's often very hybrid, it's very mixed so it's also trying to show the different things that influence the collections."
Ultimately, though, Wales Bonner is paving the way for those who want to follow – "I want to create space for other creatives, a history that people engage with, and set a benchmark for how you can do things."