Fashion and luxury in the time of a pandemic – how these sectors stepped up
By: Charlene Co
March 27, 2020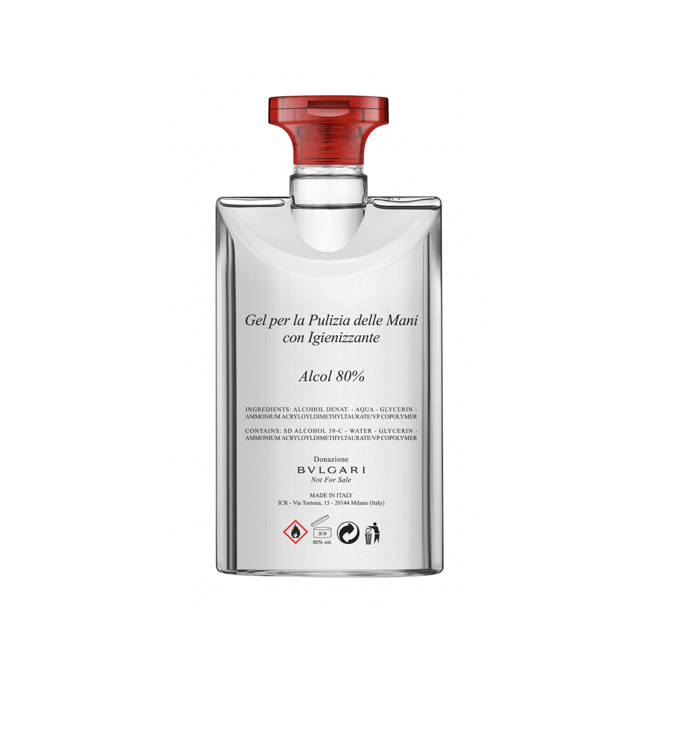 As the retail industry faces big losses as cities, and countries, shut down due to the global spread of Coronavirus, instead of licking their wounds, companies came forward to see how they can help. From converting their production facilities to manufacture protective gear and hand sanitisers, to donating millions so that hospitals can purchase vital medical equipment and supplies, here are some of the brands that have offered their resources to help.
After a significant donation to the Spallanzani Hospital in Italy so that it can acquire a state-of-the-art 3D high definition microscope, Bvlgari announced that it will for the next two months manufacture several thousands of bottled hand sanitisers at its Lodi factory where its high-end perfumes and hotels amenities are produced.
Just last week, the LVMH Group, the conglomerate that owns Bvlgari and other luxury brands including Christian Dior, Louis Vuitton and Fendi, announced that it is manufacturing around 50 tons of sanitising gel per week, to be distributed across hospitals in France. The Group also placed a significant order of protective masks, the first 10 million of which will be delivered to France, and several million more will be sent to Italy and Spain.
Other companies converting their manufacturing lines to produce medical gear and supplies is Giorgio Armani. In their four production sites in Italy, Armani will be producing single-use medical overalls for the healthcare providers fighting the Coronavirus. This is just on top of 2 million Euros it has already donated to Italy's Civil Protection, Italian hospitals and institutions.
Over at Richemont Group, it will make available one of its Italian leather goods production facility, namely that of Maison Serapian Milano, to produce protective masks for medical staff. One million of these will be donated to the most affected regions in Italy.
Balenciaga and Yves Saint Laurent are also preparing to manufacture masks. The conglomerate that owns the brands, Kering Group, has also pledged to purchase 3 million masks to the French health community, while its largest brand, Gucci, will produce 1.1 million masks and 55,000 medical overalls for health providers in hard-hit Italy.
Beauty giant L'oreal is also producing hydroalcoholic gel at its manufacturing sites, to be distributed to medical and emergency sites across Europe and North America. The brand also announced its plans to donate one million euros to the associations that are working around the clock to fight the pandemic.
Luxury beauty brand Guerlain has also converted their La Ruche fragrance makeup and skincare facility and Orphin fragrance factory into hand sanitiser production sites. They will be distributed among French healthcare workers and hospitals.
Fashion giant H&M is likewise quickly arranging for its supply chain to produce personal protective equipment to be provided to hospitals and health care workers. "We see this as a first step in our efforts to support in any way we can. We're all in this together and have to approach this as collectively as possible", says Anna Gedda, Head of Sustainability, H&M Group. H&M will also use its purchasing and logistics operations to facilitate the swift delivery of the medical gears where most needed.
Fashion brand Canada Goose, best known for its down jackets and sneakers, has also joined the fight and started to manufacture scrubs and patient gowns at its facilities in Winnipeg and Toronto. The medical gear will then be shipped to hospitals across Canada this week.
Italian brand Prada has also converted one of its factories to produce 80,000 medical overalls and 110,000 surgical masks, while its CEOs Miuccia Prada and Patrizio Bertelli, and chairman Carlo Mazzi have donated to six intensive care units to hospitals in Milan.