8 new cocktails to try at Asia's best bars in Hong Kong
By: Rachel Read
May 24, 2021
There's never been a better excuse to raise a glass – Hong Kong bars are back open! And just in time for the announcement of 2021's edition of Asia's 50 Best Bars too.
If you fancy enjoying some libations for the double celebration, we've rounded up the hottest new cocktails to try at eight of the Hong Kong bars who snagged a spot on the list… say cheers, y'all.
#1: COA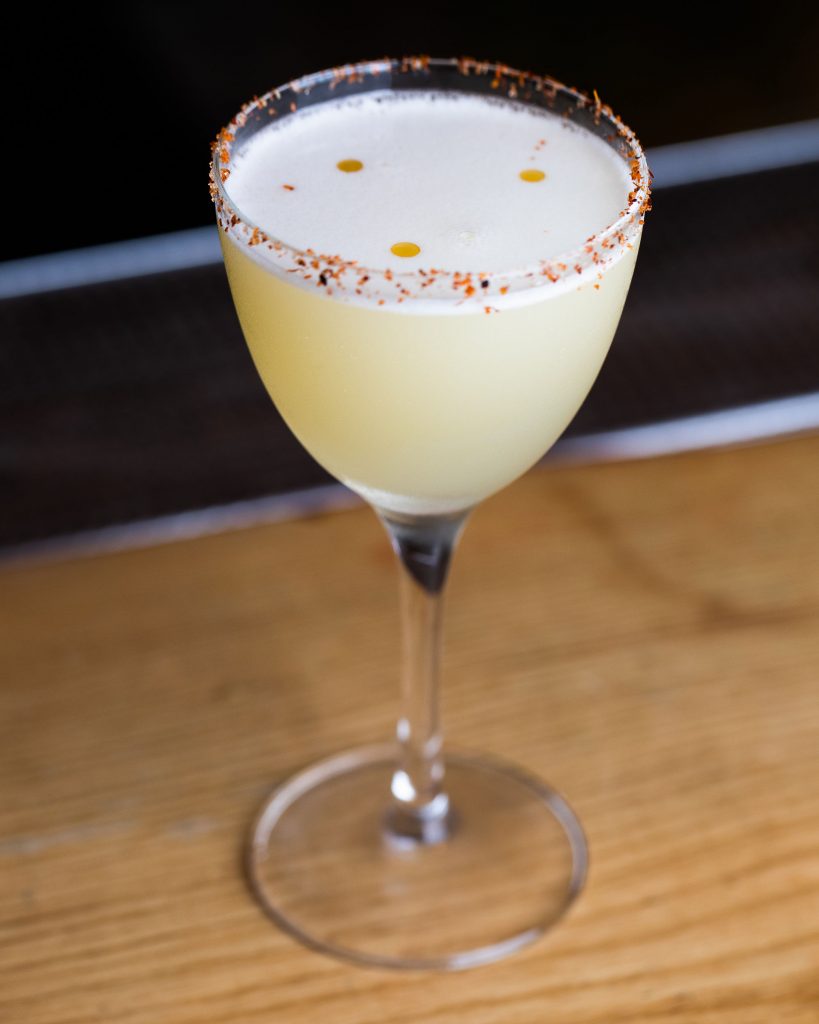 Top spot on the list went to Hong Kong's very own COA, a laidback bar inspired by owner Jay Khan's love for Mexican flavours and ingredients – as evidenced by the incredible 41-page menu dedicated to agave spirits.
Toast to their win with Khan's latest creation, La Chinesca – named after a neighbourhood in Mexicali, Mexico that was once home to the country's largest Chinese community. A jalapeno-infused tequila blanco mixed with habanero spirit, tomato water, coriander, ginger, honey and lemon, and garnished with sesame oil and a tajin-spice rimmed glass, it's a striking blend of spicy, savoury and refreshing that proves exactly why COA claimed the Asia's 50 Best crown.
COA, Shop A, LG/F Wah Shin House, 6-10 Shin Hing Street, Central, Hong Kong, +852 2813 5787
#10: Caprice Bar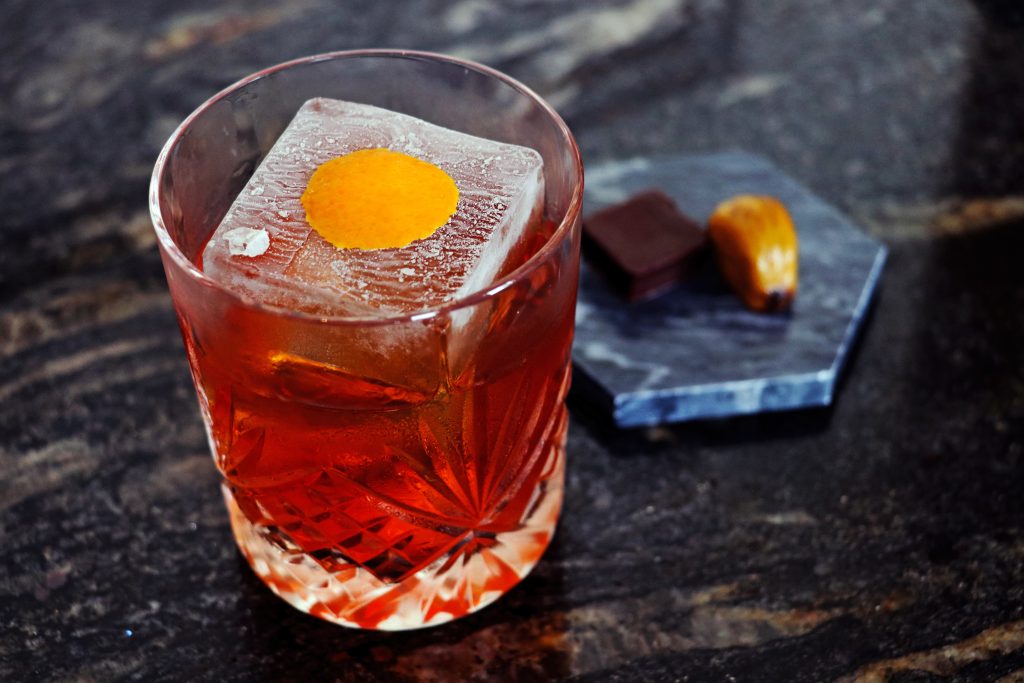 Four Seasons Hong Kong's ever-sophisticated Caprice Bar made its mark as the joint winner of the "Nikka Highest Climber Award", having leapt an impressive 24 places up the list since 2020.
Their "Saisons" menu changes, you guessed it, with the seasons and features an array of all-time favourites given a new twist with seasonal ingredients, courtesy of Four Seasons' cocktail whizz Lorenzo Antinori. Whiskey connoisseurs will fall head over heels for Chestnut, a rich and nutty Old Fashioned-style tipple crafted from roast chestnut-infused bourbon and bitters, plus a dash of maple syrup and argan oil… And it would be positively criminal to leave without sampling a signature Caprice cheeseboard with your cocktail too.
Caprice Bar, Four Seasons Hotel Hong Kong, 8 Finance Street, Central, Hong Kong, +852 3196 8882
#20: The Diplomat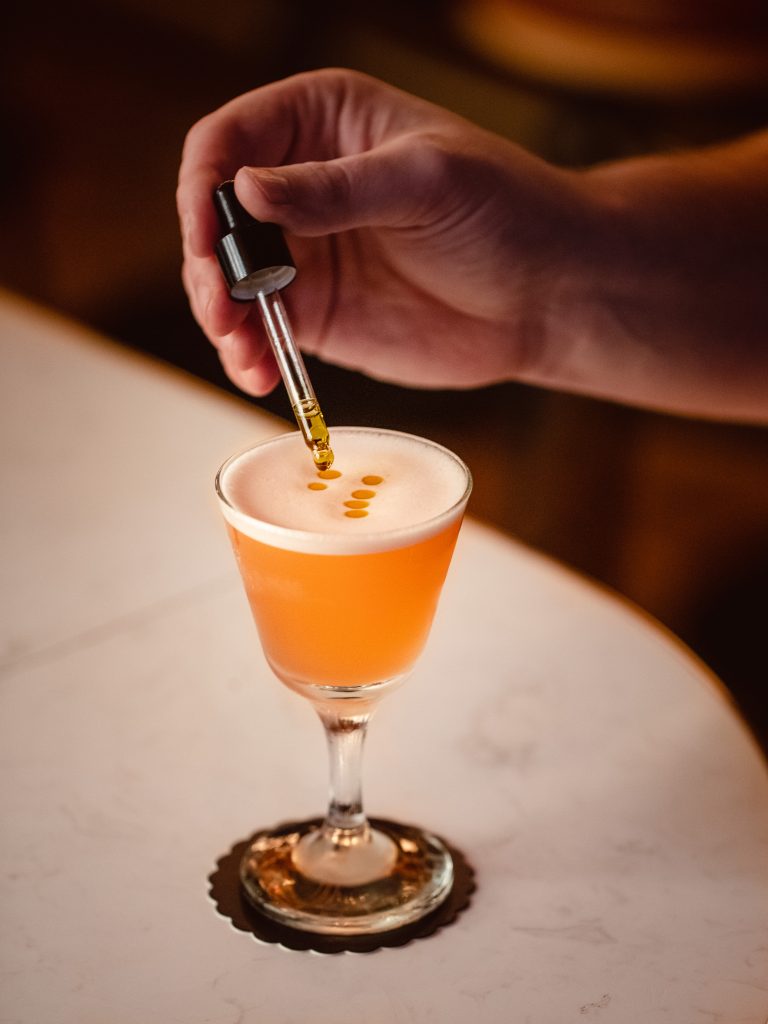 Making a splash at number 20 is The Diplomat, a modern-day speakeasy by award-winning mixologist John Nugent – which also claimed "London Essence's Best New Opening Award" as the list's highest-ranking new bar in 2021.
Get a taste for Nugent's inventive menu of reimagined classic cocktails with one of their latest distinctively different creations, Morse – an intriguing drink featuring cheddar-washed vodka, BarSol pisco, sous-vide Thai ginger Mancino Secco vermouth, pickled strawberry, citrus and pistachio oil. Don't forget to seek out their secret VIP room too for the true speakeasy experience.
The Diplomat, Shop 1, LG/F, H Code, 45 Pottinger Street, Central, Hong Kong, +852 3619 0302
#23: Tell Camellia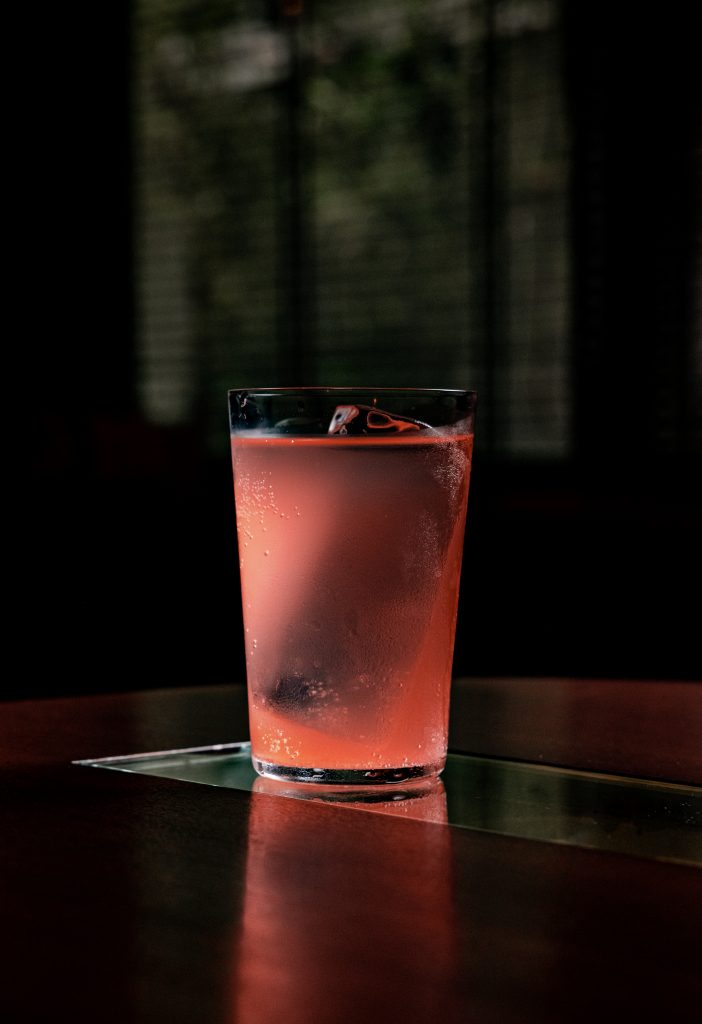 Making their Asia's 50 Best debut at number 23 is Tell Camellia, the beautiful tea-inspired cocktail bar helmed by industry veterans Sandeep Hathiramani and Gagan Gurung.
Get your pinkies up for their newest concoction, Move Oolong – a showcase for the refined flavours of high mountain oolong tea, impeccably partnered with vodka, miso, grape and homemade strawberry soda to achieve the perfect salty-sweet combo. Extra points for the pun-tastic name too.
Tell Camellia, LG/F, H Code, 45 Pottinger Street, Central, Hong Kong, +852 9821 5501
#25: Quinary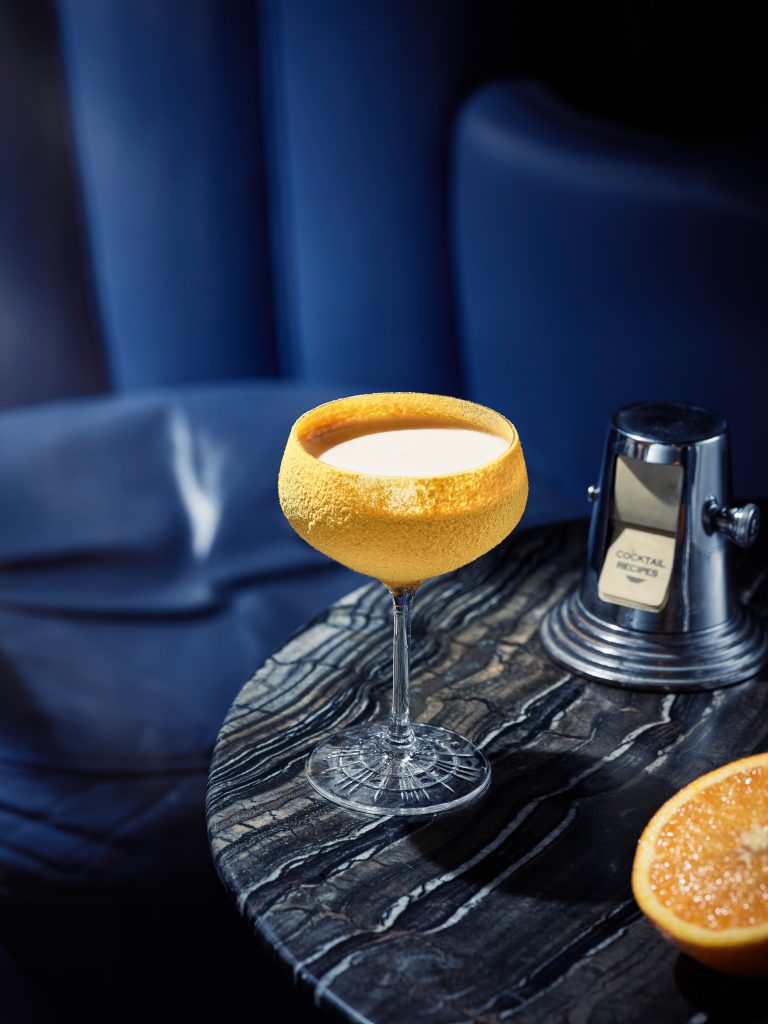 Quinary almost single-handedly revolutionised the city's bar scene with its molecular magic back when it opened in 2012 – have you even lived in Hong Kong if you've not tried (and Instagrammed) their famous Earl Grey martini? It's only fitting then that they've been crowned 2021's "Heering Legend of the List", in recognition of their consistently excellent performance over the past decade.
Inspired by his team's constant hard work and dedication, owner and master mixologist Antonio Lai has created a very special cocktail to celebrate – Blood & Tears, a play on the classic Blood & Sand cocktail. Crafted from Heering cherry liqueur whisky, clarified orange juice and sweet vermouth, it's only available until the end of May – so go forth and get your drink on.
Quinary, 56-58 Hollywood Road, Central, Hong Kong, +852 2851 3223
#26: The Pontiac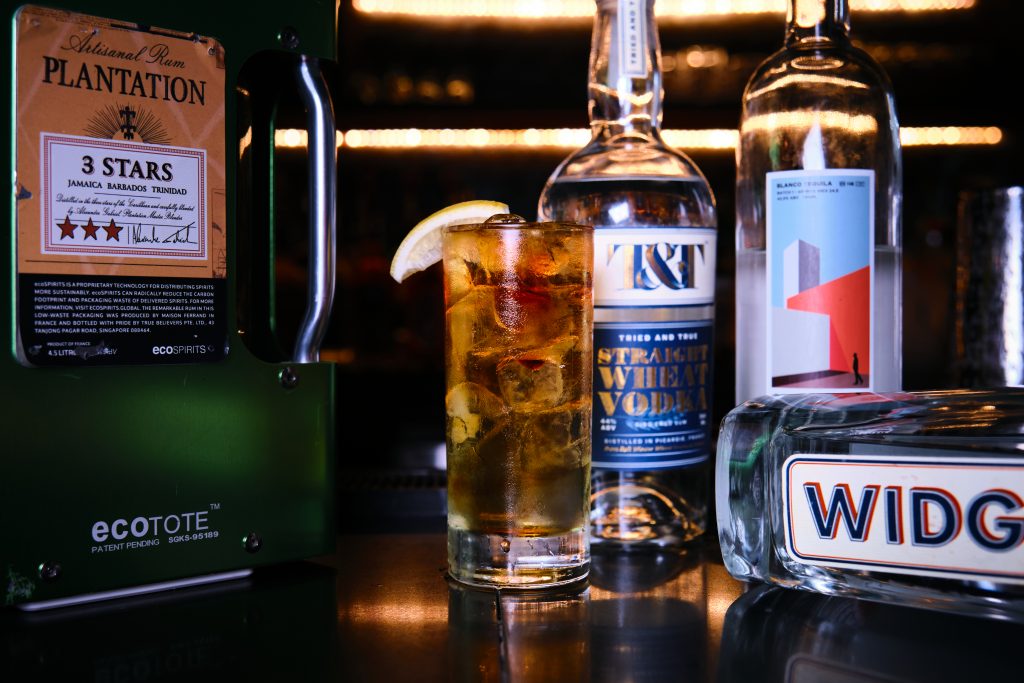 Everyone's favourite neighbourhood dive bar, The Pontiac, celebrates its sixth year on the list with some seriously exciting new drinks – and as with everything dreamt up by co-owner and head bartender Beckaly Franks, you can be guaranteed that they pack one helluva punch.
Shells & Cigarettes is The Pontiac's unique take on a Long Island, with a fabulously sustainable twist – it's made entirely from ecoSPIRITS, the world's first zero-waste alcohol distribution system, and features a potent mix of Widges gin, Tried & True vodka, Plantation Three Stars rum, Arquitecto tequila, oleo saccharum made from citrus scraps, clarified milk and cola… Definitely not one for the faint-hearted!
The Pontiac, 13 Old Bailey Street, Central, Hong Kong, +852 2521 3855
#30: Penicillin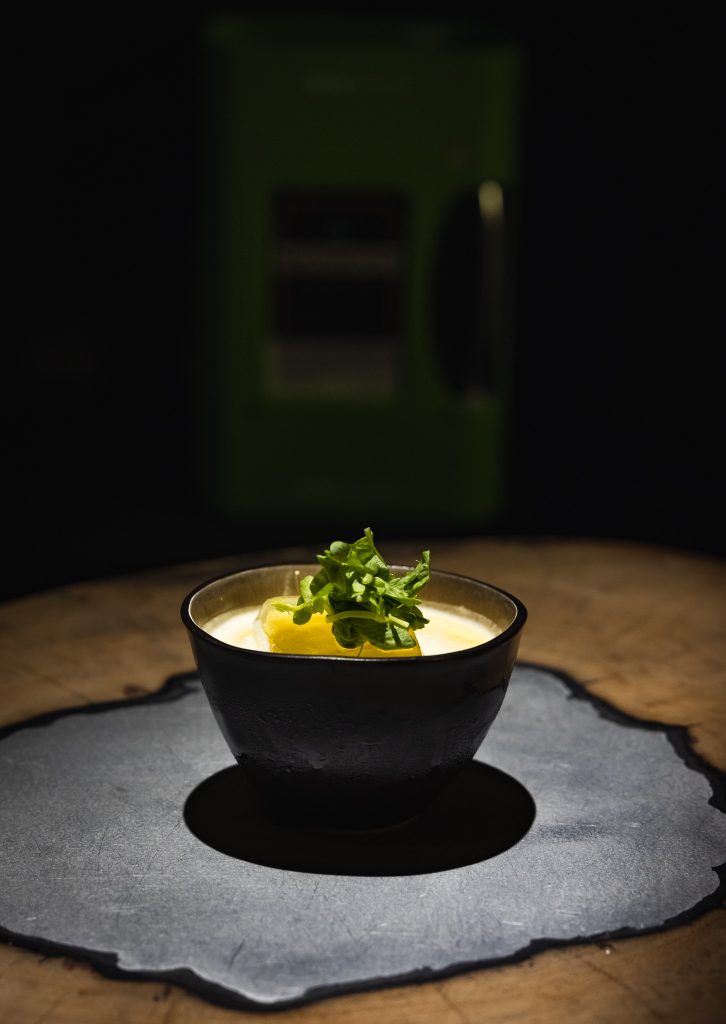 Focusing on sustainable practices, Penicillin is proud to be Hong Kong's first "closed-loop" bar – with its eco-friendly achievements bagging them 2021's "Ketel One Sustainable Bar Award" too.
Here you'll find industry legends Agung Prabowo and Roman Ghale (formerly of The Old Man, a previous Asia's 50 Best winner) recycling, upcycling, fermenting, locally sourcing and self-brewing their way to cocktail excellence. Their new tipple One Penicillin, One Tree gives you a pretty good idea what they're all about – with a feelgood ingredient list that showcases discarded apple skin whisky, turmeric sherbet, burnt milk and homemade apple cider.
Penicillin, L/G, Amber Lodge, 23 Hollywood Road, Central, Hong Kong, +852 9880 7995
#40: Darkside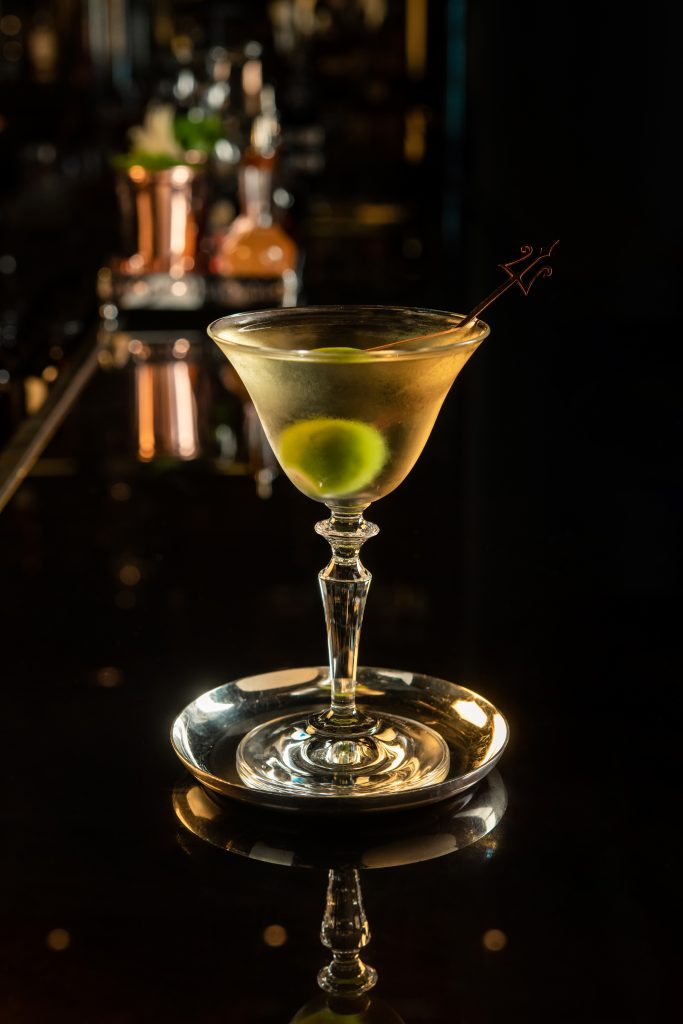 Another Hong Kong newcomer on the list, Rosewood Hong Kong's Darkside is incredibly the first ever Kowloon bar to claim a place amidst the Asia's 50 Best echelons.
Get shaken and stirred with Martini vs Vesper, a tipple from their latest Forgotten Classics menu, curated by Director of Bars, Arkadiusz Rybak and Beverage Manager, Simone Rossi. Combining a traditional martini recipe with a more contemporary Vesper cocktail, it pairs Mancino Vermouth Secco and Mancino Vermouth Bianco with peach bitters and wakamomo (a rare type of Japanese mountain peach) for a drink that's pleasingly smooth, sleek and complex.
Darkside, 2/F, Rosewood Hong Kong, Victoria Dockside, 18 Salisbury Road, Tsim Sha Tsui, Hong Kong, +852 3891 8732