Earth Day 2021: Hong Kong's zero waste stores to reduce, reuse and recycle
By: Natasha Gillespie-Wong
April 21, 2021
As the devastating effects of single-use plastics ravage the world, the call for more sustainable food, drinks and household items is on the rise. And with Earth Day coming up on April 22, there's no excuse not to shop for eco-friendly versions of all your daily food and household needs. From beeswax food wrappers to bamboo toothbrushes, here are Hong Kong's top zero waste stores to start shopping more sustainably.
Slowood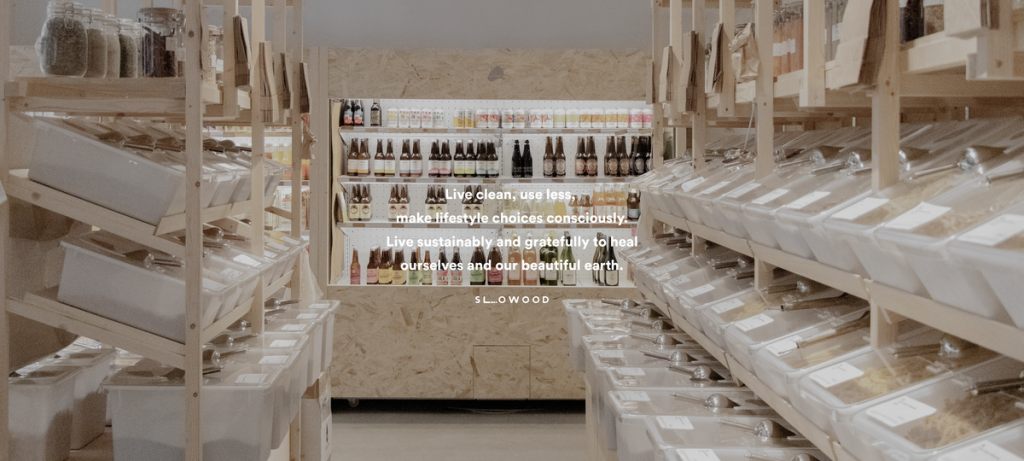 Slowood is an eco-warrior's mecca. The airy, neutrally decorated interior provides a calm shopping environment, far removed from the manic weekly supermarket run with ethically sourced goodies including organic food, raw seeds and grains to clean beauty, holistic wellness treats and sustainable lifestyle items. You may just find your new favourite natural moisturiser from New Zealand brand, Azurlis nestled alongside a reef safe sunscreen from Korea-based Aromatica. Self-care has never been more eco friendly.
Also stocking handcrafted ceramics and kitchenware, Slowood also acts as a platform for independent artists and designers to display and sell their work. The Zuperzozial plant fibre plates are adorned with patterns inspired by the shapes of corals, for a sustainable alternative without compromising on style. Conveniently located in both Kennedy Town and Discovery Bay, Slowood makes the eco-conscious lifestyle a piece of cake.

Slowood, The Hudson, 11 Davis Street, Kennedy Town and Shop Unit No 131, 1/F, DB Plaza (Block C), Discovery Bay

Live Zero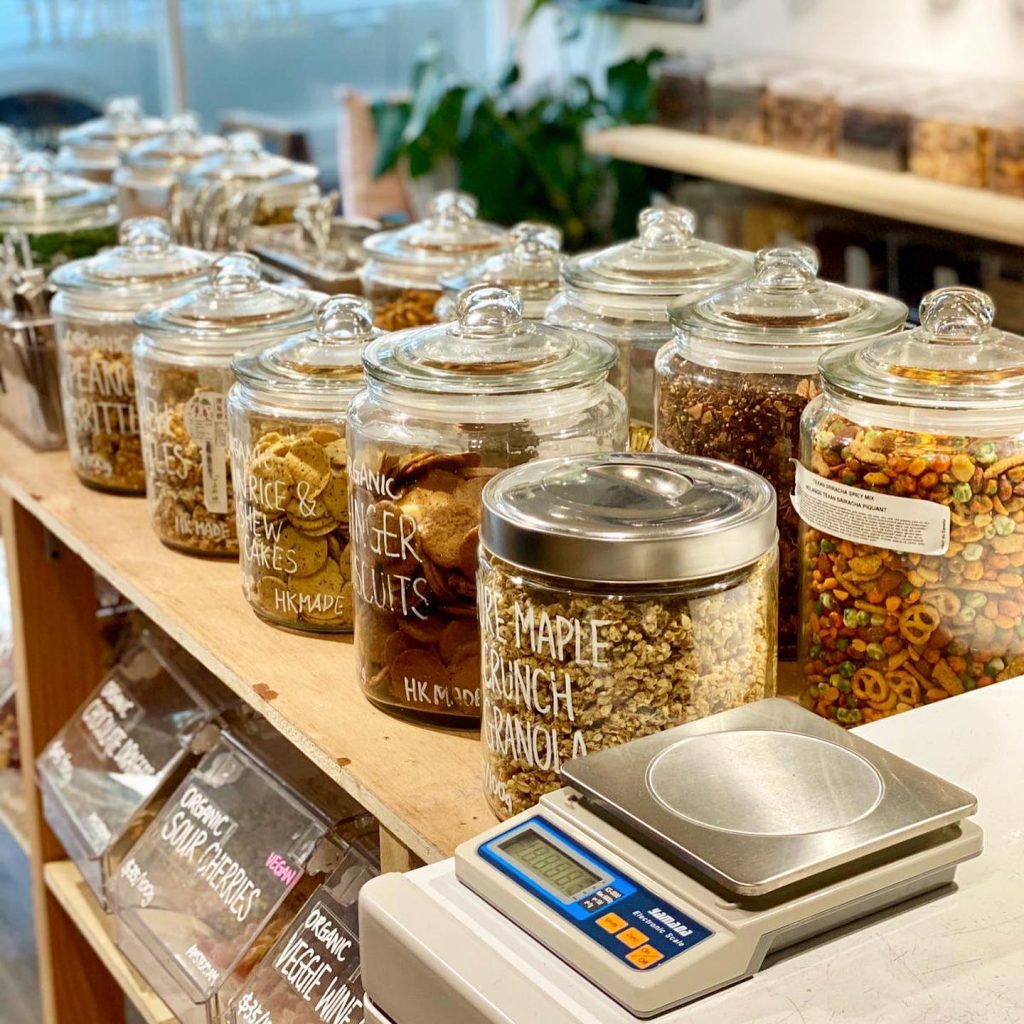 Boasting the title of Hong Kong's first zero-waste store, Live Zero stocks organic food stuffs, reusable bags, and beauty and home essentials. The quaint Sai Ying Pun stores are split to specialise in bulk foods and bulk beauty respectively, while the Sai Kung location stocks bulk food goods from agar powder to vegan ice cream, suitable for all palettes and dietary requirements.
Live Zero also stocks dog toys that are made with 100% natural rubber that's BPA-free and tested to meet food-safe standards, ideal for the furry members of your family. Providing absolutely no single-use packaging, remember to bring your own container or use one of the many Tupperwares or bottles donated by the community (or even donate one yourself).

Live Zero Bulk Foods, 33 High Street, Sai Ying Pun, +852 9433 3394
Live Zero Bulk Beauty, 20 High Street, Sai Ying Pun
Live Zero Bulk Foods, 5 Tak Lung Back St, Sai Kung, +852 9842 7858

Beyond Plastic

Beyond Plastic provides biodegradable, compostable items which are produced within a closed-loop production cycle, contributing to long-term plastic waste solutions. The founders previously worked in the food and beverage industry and witnessed firsthand the reliance on single-use plastics.
Selling household products both to retail customers and to businesses through its B2B wholesale partnership, Beyond Plastic works closely with companies such as closed-loop bar, Penicillin to curb plastic waste in Hong Kong's most wasteful industry. A portion of profits goes towards the Dominican Sisters of Blessed Imelda based in Cameroon, who coordinate activities for young people and support education in rural areas.
Beyond Plastic, Unit 1, 3/F, Ocean Industrial Centre, 2 Lee Lok Street, Ap Lei Chau
See also: Inside Penicillin, Hong Kong's first closed-loop bar concept
Lively Life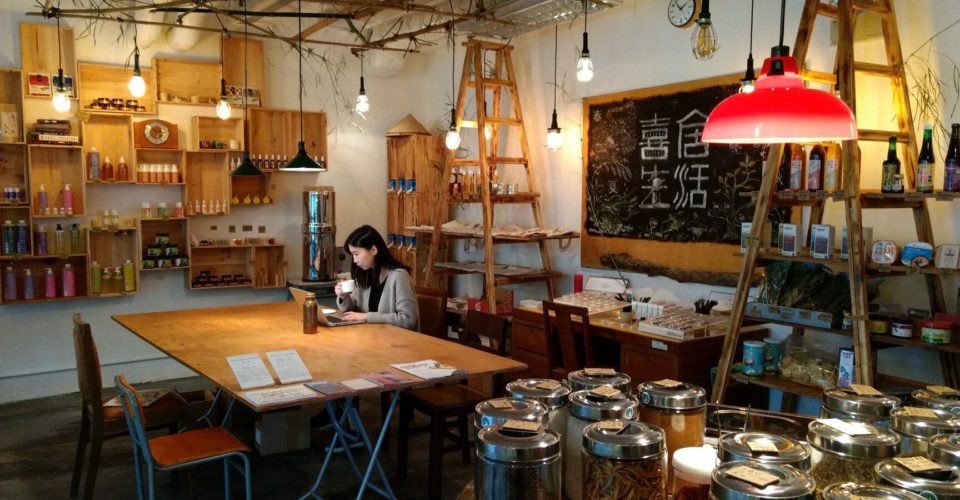 Lively Life's mission is to encourage an organic, sustainable lifestyle through an interactive platform. Decorated with wooden shelves and tables, this is the ideal environment for a discussion about their ethos to provide necessities, but not mass consumer products. Located on the bustling Hennessy Road in Wan Chai, Lively Life is a welcome escape from the frantic city outside, a great place to sit, chat and sip a glass of water while soaking in the atmosphere, before or after you shop til you drop.
This Hong Kong zero waste shop celebrates independent brands and small businesses, so expect to snap up fresh vegetables, rice and noodles, sweet treats and household items and clean beauty products. They also stock the all-important reusable cloth mask. Providing a friendly atmosphere, tranquil vibes and open conversation about their products, Lively Life is less shop and more a home away from home.

Lively Life, UG 6, UG/F, CC Wu Building, No. 302-308, Hennessy Road, Wan Chai, +852 6730 0643
Seed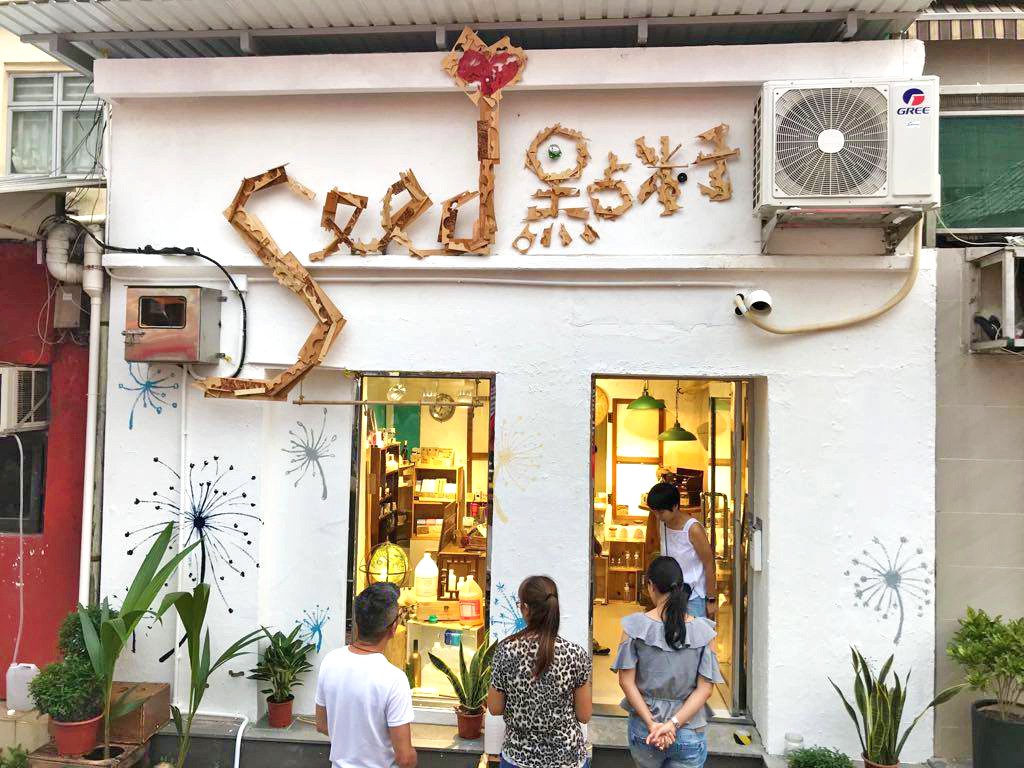 Seed is Sai Kung's answer to sustainability. Stocking food, beauty items, and eco-friendly cleaning solutions, the 200 sq ft store is cleverly laid out to display all their items in a cosy atmosphere, giving it an old school antique shop vibe. In a nod to their zero waste ethos, all furniture within Seed is secondhand and locally sourced, giving it an earthy feel. Perfect for a rummage on a weekend afternoon, Seed stocks an array of pre-loved canisters for just HK$5 to encourage customers to reduce packaging use. The best part? All proceeds from the canister drive goes directly back into the community.
Seed, 29 Yee Kuk Street, Sai Kung, New Territories, +852 5703 2223
Edgar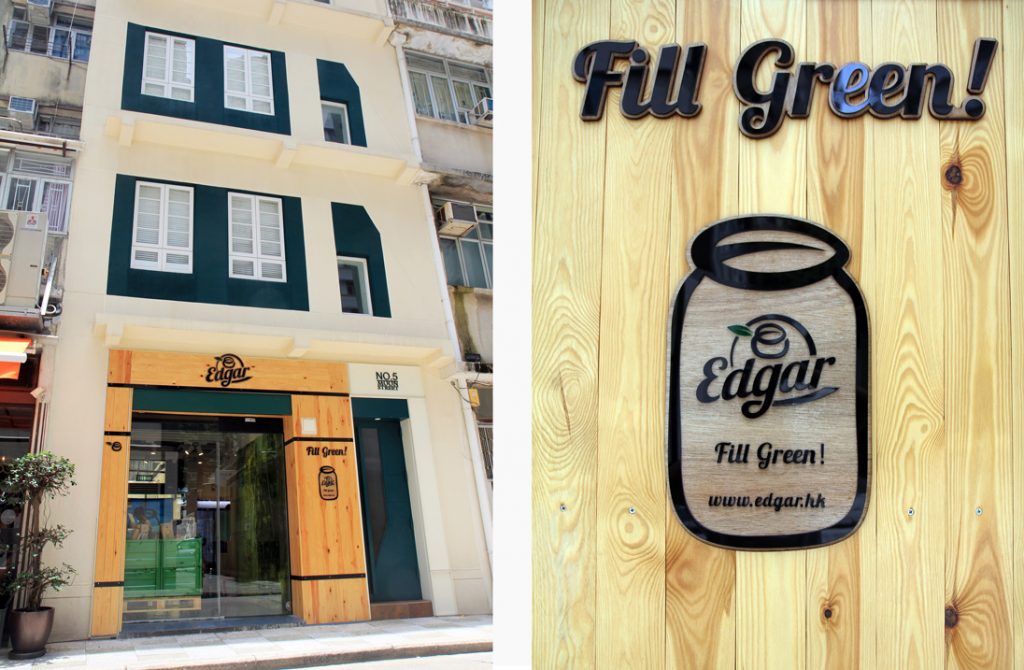 Tired of product packaging? Then Edgar is the place for you. Hong Kong's first packaging-free shop, Edgar encourages bulk buying to save on unnecessary waste. Boasting a large selection of reusable containers and eco-conscious storage solutions, the shop stocks organic, fair trade products that are also environmentally friendly, conscientious and recyclable. Our top picks include the array of bamboo and metal personal cutlery sets plus the cute patterned beeswax food wrappers.
Edgar, 5 Moon Street, Wan Chai, +852 3484 2088
VomFass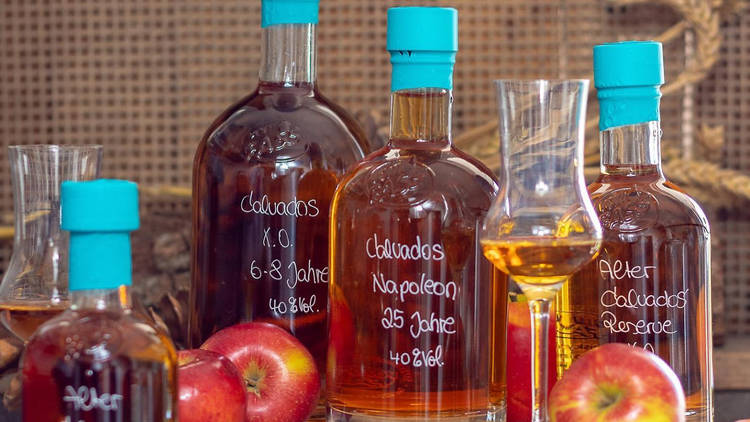 Having been in the game since 1994, VomFASS may just be Hong Kong's original zero waste store, pioneering and perfecting their eco-friendly processes over the years. Specialising in artisanal oils and vinegars that are extracted and cold-pressed using ingredients that are organically grown, containers can be refilled on each visit so as not to produce more waste. If you have trouble deciding which oil to opt for, miniature versions are available in gift sets, alongside small batch pastas and other gourmet seasonings. With four locations in the city, this is one of the most accessible sustainable shopping options. You can also order online for stress- and waste-free retail therapy.

VomFASS, 59B Granville Road, Tsim Sha Tsui
Great Food Hall, Two Pacific Place, Admiralty
Taste Supermarket, Festival Walk, Kowloon Tong
YATA Supermarket, L1, Yoho Mall 1, Yuen Long

The Bulk Shop by Margella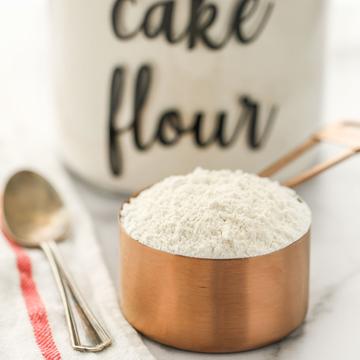 The Bulk Shop by Margella aims to encourage connectivity and community through the zero-waste lifestyle. Founders, Margot and Ella (aka. Margella) organise a monthly masterclass series that shares tips on responsible consumption and the reduction of personal waste. At the Bulk Shop by Margella, food is bought by weight rather than in individual packages, reducing both food and plastic waste. Featuring cute infographics with step-by-step instructions posted around the shop, The Bulk Shop helps customers kick the plastic habit and make biodegradable food containers the new normal.
The Bulk Shop by Margella, 28-25, 2/F, Jade Plaza, 3 On Chee Road, Tai Po, N.T., +852 5161 9454
See also: Emily Lam-Ho launches sustainability platform, 8 Shades