Digital cover: Afa and Jim Lee on keeping family close
By: Hill Choi Lee
October 8, 2021
Siblings Afa Lee and Jim Lee credit their interior-designer father for their creative – albeit strict – upbringing. Now a visual artist and interior designer, respectively, they talk about learning from each other and making their art their own
Growing up with very strict parents, siblings Afa and Jim Lee were not able to go out or see friends much when they were young children. "Most of the time, we just stayed at home on holidays," recalls Afa, a visual artist now represented by JPS Gallery in Hong Kong. Their interior-designer father, Ranson Lee, would keep them busy with at-home art lessons and let them experiment with different tools. Their father's business reached its peak in the 80s and 90s where he mostly designed for nightclubs, restaurants and properties until the economic bubble burst in 1997.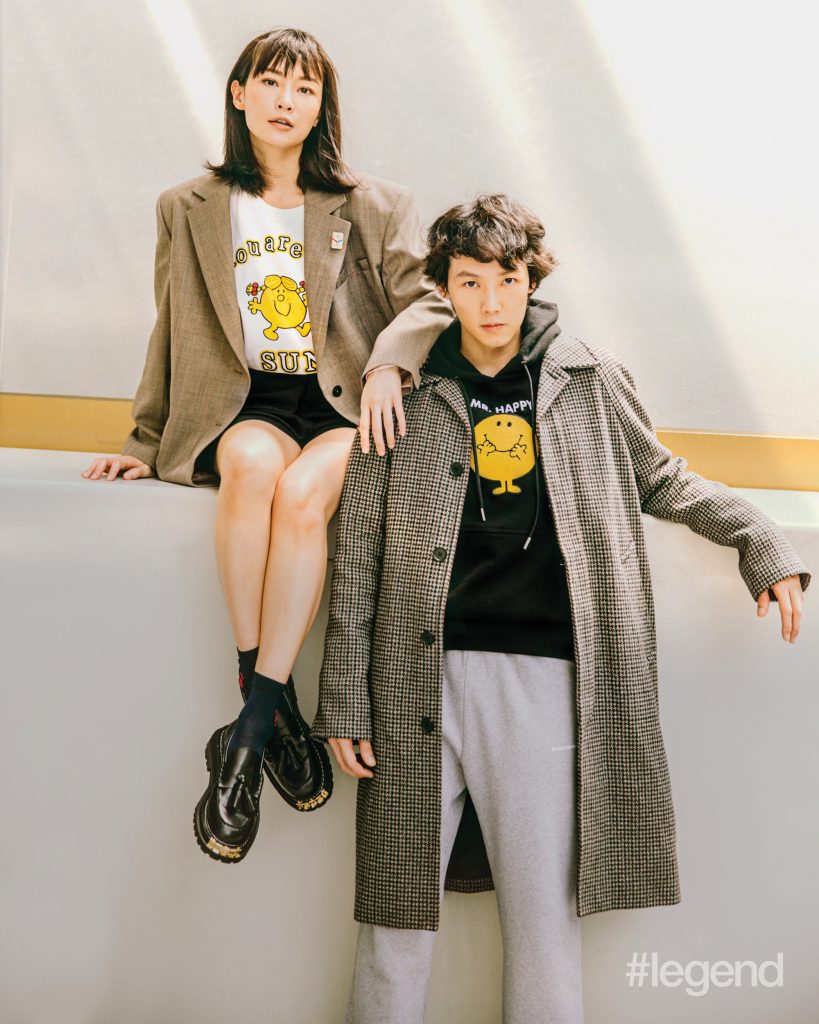 "We had experienced a tough time as everyone else did," says Afa and explained how their father went to China to restart his business. "He regained his reputation after 10 years. We witnessed his struggles and efforts all the way. From his success to his failures, then regaining his pride and reputation. He is an indomitable person who shows us what perseverance is. Witnessing his story makes me understand that I should always be prepared for the tough challenges in my life too."
Though she loved art, to Afa, interior design wasn't the area she most wanted to explore. "When we were small, we often visited our daddy's company studio and we looked at how to design a floor plan," she says. "I realised I'm actually more into human forms and think deeply about human nature and its struggles."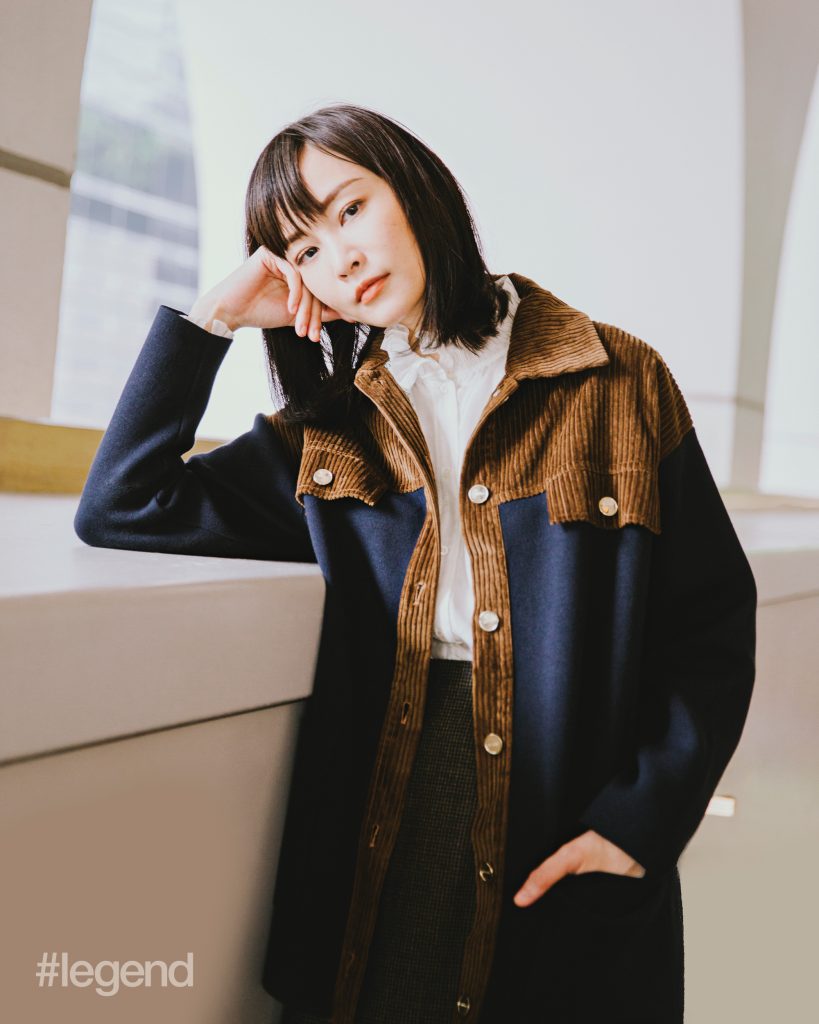 Her inclination for the arts started young – even beyond colouring at home with her siblings: "Our father [took me to] extra activities outside of school when I was small because he noticed that I really liked painting and drawing. So one day he asked if I wanted to go and have some art lessons outside of school. This is how he took me to those studio centres. He really encouraged me so that I can determine for myself if I want to become an artist or an illustrator, or go into design."
Afa eventually built a career as an art director in a 4A's advertising agency before changing direction to become a full-fledged visual artist. These days, she augments her illustrator career with modelling (for the likes of Gucci, Chloé and Saint Laurent to name a few) and creating content for social media.
Afa's brother Jim went on to carve out a career in furniture design, which he eventually left for interior design. While following his father's footsteps, Jim has a very different idea as to how he wants to create spaces given to him. "Interior design is about spatial design," he explains. "It is about the visual aesthetic and testing out materials. So that's what makes interior design interesting to me. Our father is very professional and good in planning – I'm more into the aesthetic and artistic side of things." This is how the young Lee separates his craft from his father's. The strict and practical style of their father's against his own fluid and art-conscious flair.
Nevertheless, being in the same profession inevitably invites criticism. Jim laughs when he's asked about his father giving feedback. "He always does," he says. His sister chimes in, "Do you feel stressed when he criticises?"
"Sometimes, because he's a very strict person," Jim answers matter-of-factly. Despite how it sounds, both Jim and Afa discuss the topic of their father fondly – his influence palpable and omnipresent. Then Jim exclaims with good humour, "He's definitely going easier on Afa."
Though Afa's industry is different from her father's, he still tries to give her advice. "Most of the time he gives me encouragement, so it was much easier [for me] because we work in totally different streams and [using] different styles," she says. "He appreciates my paintings. And when I first quit the agency to become a commercial freelance illustrator, he encouraged me to start my new business. I really appreciate that."
It wasn't only their father who influenced the Lee siblings' creative streak – they also impacted each other. "Because we have a creative vibe at home and since we are siblings we spent a lot of time influencing one another," says Afa.
As both Jim and Afa came into the limelight with strong Instagram followings, so came the trolls. Her work inspired by Botticelli's Birth of Venus saw her swap the classic goddess of love and femininity with the Japanese manga character Sailor Venus from the popular Sailor Moon series.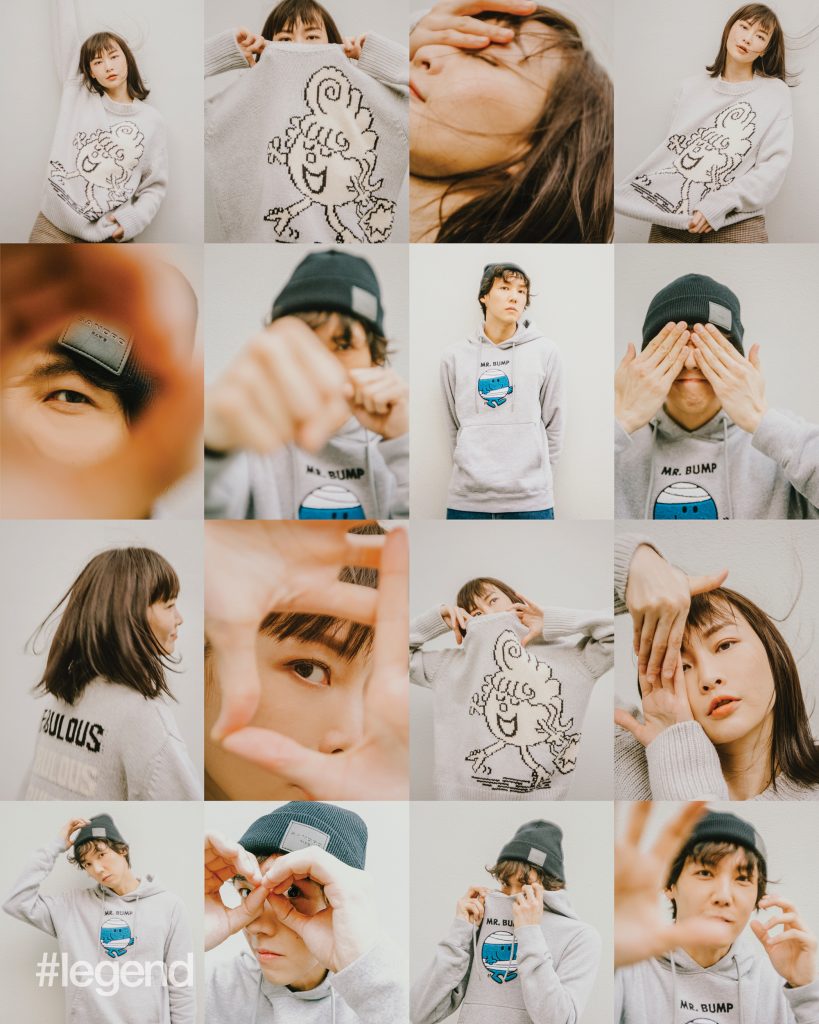 "This is quite connected to my personal experience at that time," Afa says. "I enjoy those old masters' works, especially those from back in the Renaissance period. I painted this piece because during a certain time I received some harsh comments or criticism from people online, attacking me for being a female artist."
Afa was criticised for using her looks to advance in the world of art and was told this was the reason she became a successful artist. As hurtful as the comments were, they ignited the young woman's sense of feminism.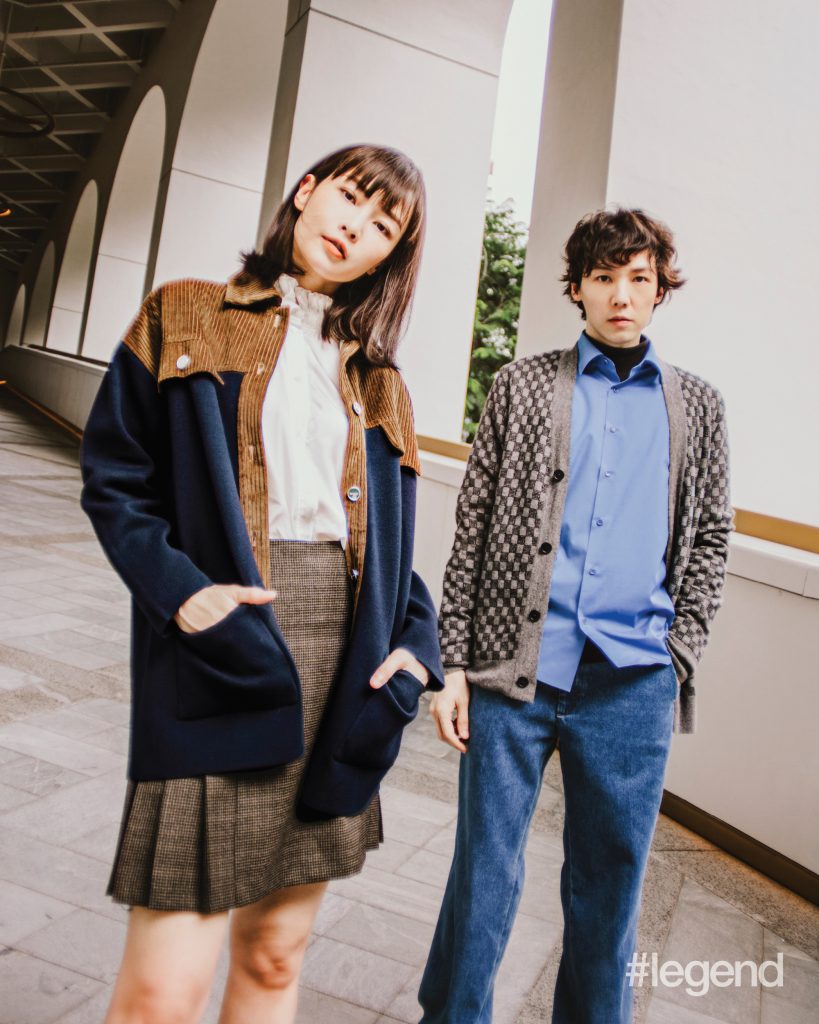 "I'm quite interested in the topic of feminism and some people have described my work as such. Venus in ancient mythology represented purity and beauty. Back in the past, however, she was seen through the male gaze," she explains. "Sailor Venus is great. She will fight for what she treasures and stand firm and achieve what she wants, and protect the things that she really loves. To me, she is the real Venus.
"Venus nowadays does not only mean 'sexy' or 'pure' but to be brave and to embrace what you are. Women can also fight for what they want – that is what I want to put into my work. It is my interpretation of Venus."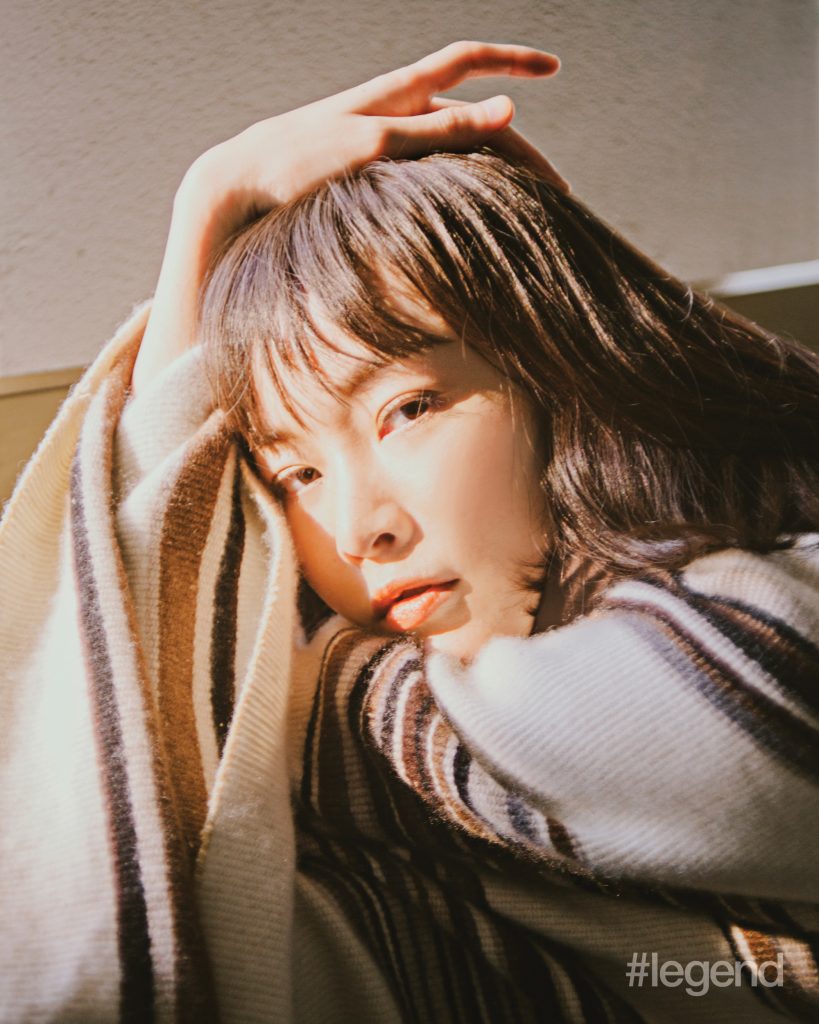 This incident aside, Afa says she usually doesn't get a lot of negative comments. At the moment she's busy preparing for a solo show that will be held in Tokyo in December. Jim's days, on the other hand, are filled with residential work but he is eager to explore his own projects. "Most interior-design work in Hong Kong is very commercial," he elaborates. "Style-wise I can't really do what I want."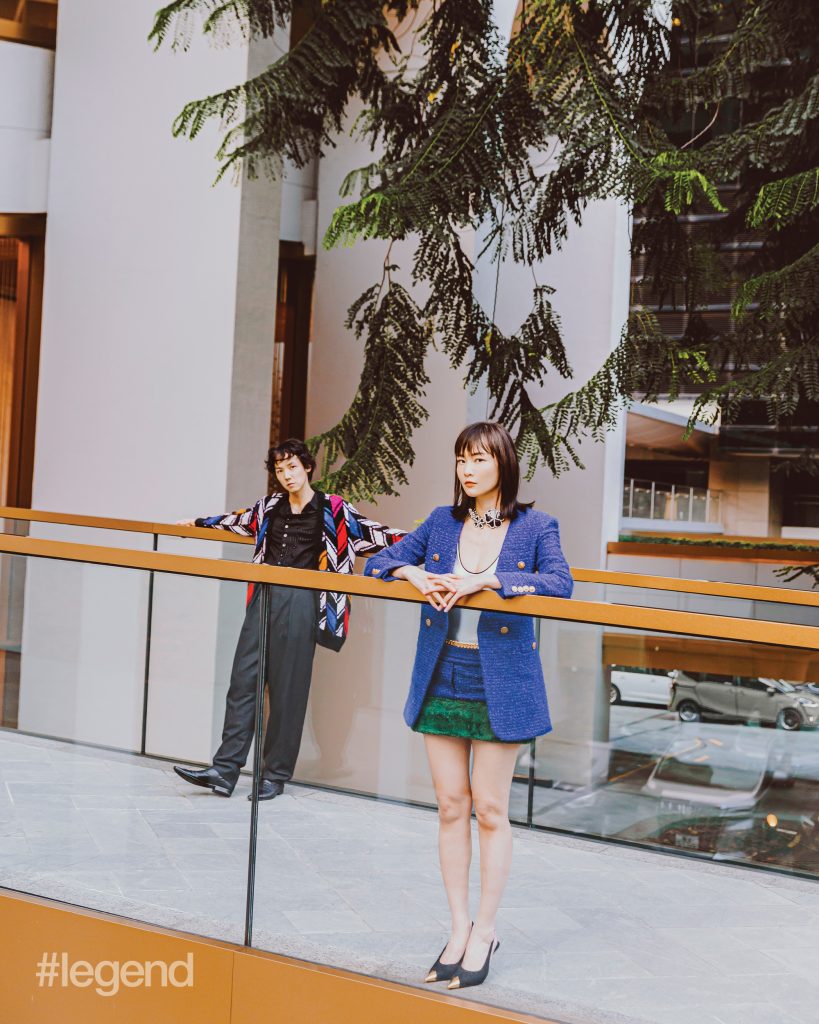 Growing slowly tired of such monotony, the designer hopes to venture into creating art-based furniture. "You can find these in European and Scandinavian designs where a piece of furniture can also be a work of art – like a sculpture, yet it remains an item of furniture to become a display at home," he says. "This is what I'm trying to do in the future. This is what I want to explore."
Both Jim and Afa's art lives started at home under the stern but caring instructions of their father. Over the years, his influence is still felt through the interests and actions both his children are undertaking. The two are in constant pursuit of aestheticism, whether through their love of painting or passion for product design. A deviation, perhaps, as to how their father perceives the trade. Yet one thing that continues to bind these two generations together are their pursuit for continuous growth in their crafts and the willingness to cross differing generational perceptions – cultivating their own appreciation and understanding that the arts in whichever form is forever fluid.
CREDITS
Photography / Renee Neoh
Videography / Ivan Chan
Stylist / Alex Loong
Hair stylist / Sing Tam
Makeup / Rainbow Chung
Stylist assistant / Vivian Li