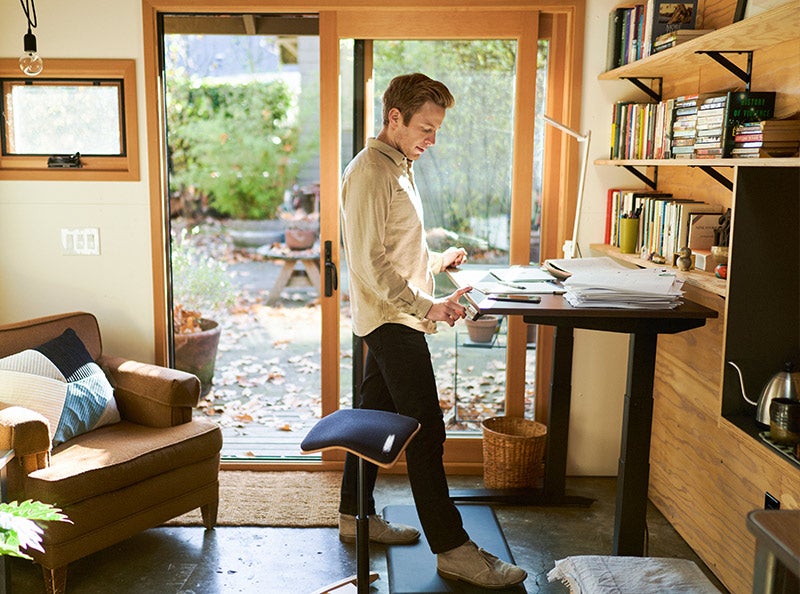 Having a home office used to be a luxury afforded only to those who a) had space and b) were lucky enough to work for a company that allows it. But more than a year into the COVID-19 pandemic, a home office has become a necessity, so much so that WFH has officially entered our lexicon.
While there is light at the end of the tunnel for the pandemic, working from home looks like it's here to stay. So, what better time than now to invest in these upgrades and make sure that working from home is every bit as productive – and comfortable – as it can be:
Jarvis Bamboo standing desk
The first thing you will need for a better home workspace is a desk, and if you believe that "sitting is the new smoking," then one of the first things you'd want to invest in is a standing desk. There's none more aesthetically pleasing and environmentally conscious than the Jarvis Bamboo from Fully.
As its name suggests, the desktop is made from sustainably-grown bamboo that's so environmentally-friendly that it doesn't use any pesticides or fertilizers, and is coated with water-based polyurethane material. Underneath is a frame capable of lifting over 150kg and can be adjusted from sitting to standing position with just a flick of a switch to accommodate up to a 2m tall person. Fully offers a wide range of customizations: from the desktop size (120 – 180cm), to the frame color, and provisions for power, wire management and a monitor arm.
Price: from HK$5,680
Available at fully.com
Herman Miller Aeron
While standing is a virtue, it's not sustainable to do it the entire day. At one point, you'll have to sit down and get ready for the next haul. With the Herman Miller Aeron, you will be resting and recharging on a chair that is widely considered one of the best office chairs that money can buy.
The Aeron isn't exactly a new idea, with the original released way back in 1994. While the 'remastered' edition's design is practically the same – stylish and using premium mesh material in lieu of foam, fabric or leather. The new Aeron comes with a redesigned suspension seat and backrest that provides greater comfort and support. Adjustable pads deliver additional lumbar support and gives you better seating posture. It's available in three materials: graphite for that classic look, carbon if you're feeling trendy and mineral if you want something that's light but yet still functional.
Price: HK$12,494
Available at hermanmiller.hk
Dell UltraSharp 4K monitor
Next on your shopping list is good external monitor. Arguably, this can be classified in the "nice to have" category, but if your work involves editing videos, photos or massive spreadsheets, then a dedicated monitor is a must-have.
The Dell UltraSharp 4K PremierColor is a gorgeous 27-inch, LED-backlit LCD monitor that's primarily designed for professional photographers and graphic artists. It boasts of a built-in colorimeter that lets you display and maintain color accuracy for your projects, contrast ratio of 1:300:1 and Thunderbolt 3 connectivity. This monitor also pivots to portrait or landscape mode, especially handy when you're composing a memo on Microsoft Word. A shading hood is also included that reduces unwanted glare and reflections to let you work with minimal distractions.
Price: HK$16,309
Available at dell.com
Razer Kiyo webcam
Look good in your next Zoom call with the Kiyo webcam. As with other products from Razer, this camera is built-solidly and well-designed. The Kiyo delivers HD quality video, letting you stream at 1080p at 30fps or at a lower resolution of 720p at 60fps. But what differentiates it from the competition is the built-in ring light that delivers studio-like illumination. That means one less item on your desk to set up. Best of all, it's a plug-and play device: mount it on your monitor, connect it to your machine via USB 2.0 and you're ready to go.
Price: HK$829
Available at razer.com
Dyson Lightcycle Morph desk lamp
Now that you've pretty much sorted out the essentials for your home office, you can move on to stuff that's supposed to enhance your productivity. Dyson promises to do just that – and more – with its take on the humble desk lamp: the LightCycle Morph.
Looking like a prop straight out of a utopian future, the LightCycle Morph is actually four lamps rolled into one. Hit a button on the lamp or through the accompanying Dyson Link app and you can cycle from four different modes, each with a specific profile that suits your needs: Task light that emits a focused, powerful light without straining your eyes; Indirect light when you need a soft, background light; Feature for when you need to showcase something in your living room; and Ambient when all you want to do is chill. Add in Dyson's intelligent local daylight tracking that adjusts optimal illumination based on daylight, your age and the work that you do – this just might be the last desk lamp you'll purchase in your lifetime.
Price: HK$4,980
Available at dyson.hk
Google Nest Audio smart speaker
If you purchase the Google Nest Audio, technically you have just purchased a Bluetooth speaker. But in reality, you're getting a smart assistant that can help you with your work…or if you're bored, to carry a conversation. Want to know what the closing price of GameStop or what Blockchain is all about? It all starts with the magic phrase "Hey Google!"
The Nest Audio replaces the Google Home and represents a much-needed upgrade. While it retains the familiar fabric design of the smart speaker line, it comes in a new 7-inch, book-style form factor that's available in chalk, charcoal, sage, sand and sky colors. Apart from its aesthetics, sound quality has also been improved with 75% louder and 50% stronger bass than the original Google Home because of its 75mm woofer and 19mm tweeter. And as with other smart speakers, the Nest Audio lets your control compatible smart devices with just your voice.
Price: HK$1,099
Available at fortress.com.hk
Goat Story Gina smart coffee brewer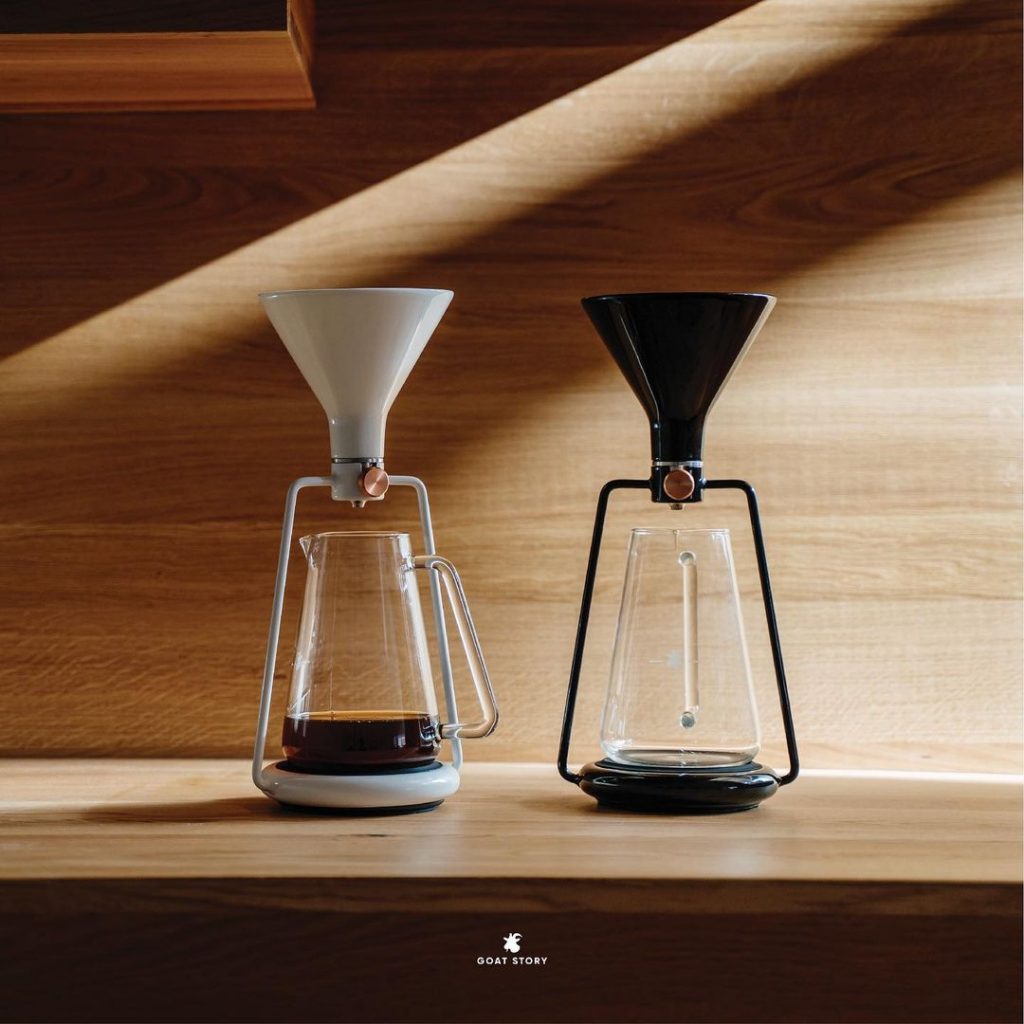 And what's a home office without a coffee machine? You might have already received a portable espresso machineor gifted yourself with a machine that let's you play the role of a barista. But what if you're a third wave coffee connoisseur? That's where the Gina smart coffee brewer enters.
This unique coffee maker lets you have your cup of java as a pour over, cold brew or full immersion. It has a ceramic funnel that fits standard cone paper filters and a manual copper knob at the bottom to control the flow of liquid to the heat-resistant borosilicate glass pitcher. What makes this smart is the built-in, Bluetooth-enabled scale at the circular base that notifies you – through an app – about how much coffee grounds and brewing water you have in your brew.
Price: HK$2,888
Available at fortress.com.hk
Resteck Shiatsu Neck and Back Massager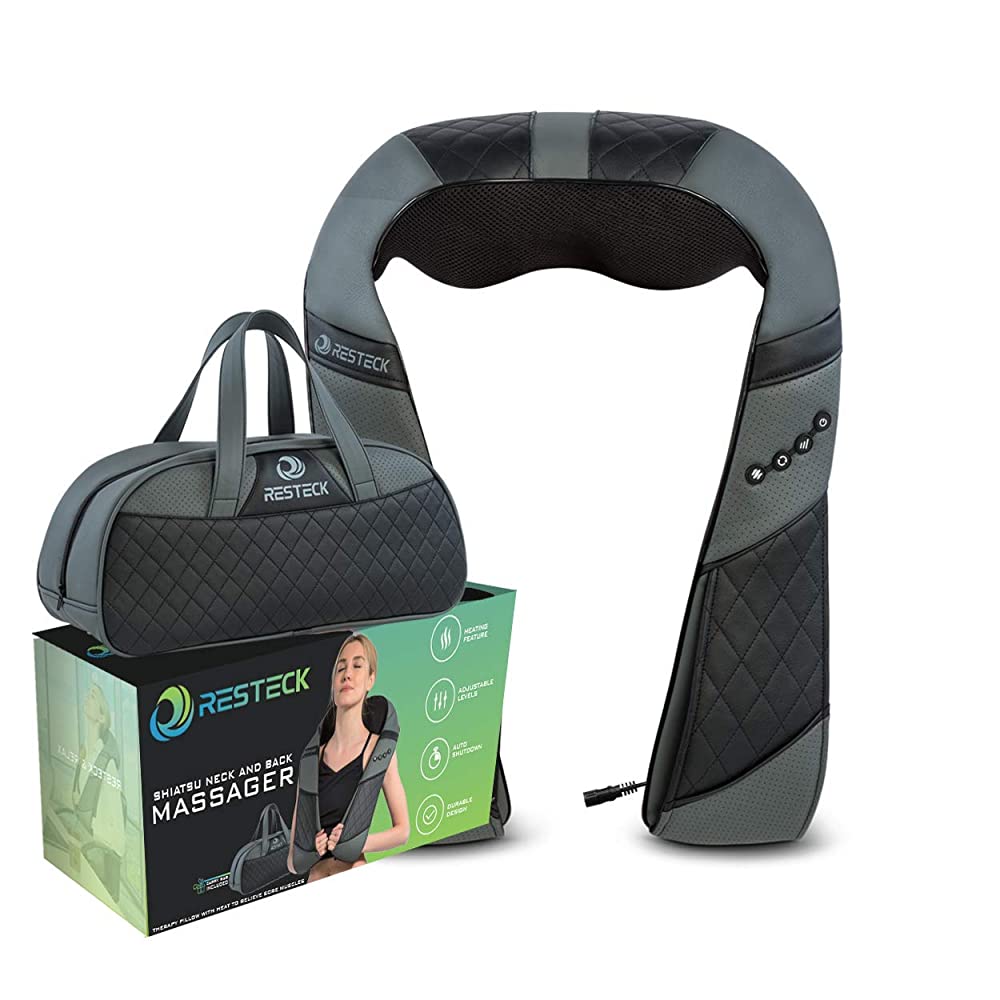 And so, it's the end of the day. After a grueling 12-hour shift in the salt mines, all you want is a massage to relieve the soreness of your neck and tensions on your back. If you're wary to pop in to your local health club, the next best thing would be to drape this neck and back massager from Resteck.
This shiatsu massager lets you enjoy a deep tissue massage without leaving your home. Buttons lets you control the intensity, speed and direction of the kneading based on your desired treatment. It even has an option for heating to relieve those acute pains. It's also portable and comes with a carrying case for easy transportation and a car adapter so you can use it while you're literally on-the-go.
Price: from HK$593
Available at ubuy.hk
See also: #legend@home: Home office styling tips from interior designer Katharine Pooley